What Do We Do?
Southern Farmers Ltd (SFL) is a not-for-profit agricultural buying group based in the South of England. The company is member owned and governed by a board of directors made up of current members. The purpose of SFL is to assemble a body for bigger buying power as well as offering a simplified accounting system; together saving time and money for farmers and those working in the agricultural industry.
Once you become a member of Southern Farmers you can visit any of our approved suppliers and book to our account, walking away with the goods with no payment in store. Alternatively, you can phone us in the office and a member of our purchasing team can place an order on your behalf. The supplier will send your invoice to us which we process to your individual account. At the end of the month, we collate invoices from each of the suppliers you visited in that month and send you one statement with one total sum. You can raise any queries with our accounts team who will help you find a resolution. We collect the total sum in the month following invoice date via direct debit which we forward on to the relevant suppliers.
Southern Farmers charge an annual administration fee of £125 + VAT which we collect biannually and invoice fees which range between 0.35% – 2.5% depending on the product invoiced. Admin charges are a minimum of 95p and are capped at £25 as a maximum charge per invoice. These fees enable the company to operate.
Our simple ordering and administration process saves members valuable time whilst providing one organised monthly parcel of relevant documents and the peace of mind that every fee is reported on the statement. We estimate an annual throughput of £5,000 will produce a monetary saving for our members as well.
SFL works with suppliers to cover a wide range of areas relevant to running a business in the agricultural industry with our largest including fuel, fertiliser, and utilities. Please take a look at our suppliers list to find the various product types we cover.
Managing Director & Company Secretary
Brigitte Fifield
With a family of fruit growers behind her, Brigitte took the decision to join Southern Farmers back in 2001, initially in accounts, followed by group negotiator before becoming company secretary back in 2012. In June 2014, Brigitte was appointed to the board of directors, becoming Managing Director.
When not running the company, Brigitte enjoys tending to her bees, showing her horses, and spending time with her family.
A familiar voice to all, the membership are well aware of her passion and dedication to the company. Brigitte is very forward thinking and always happy to have a chat with any member.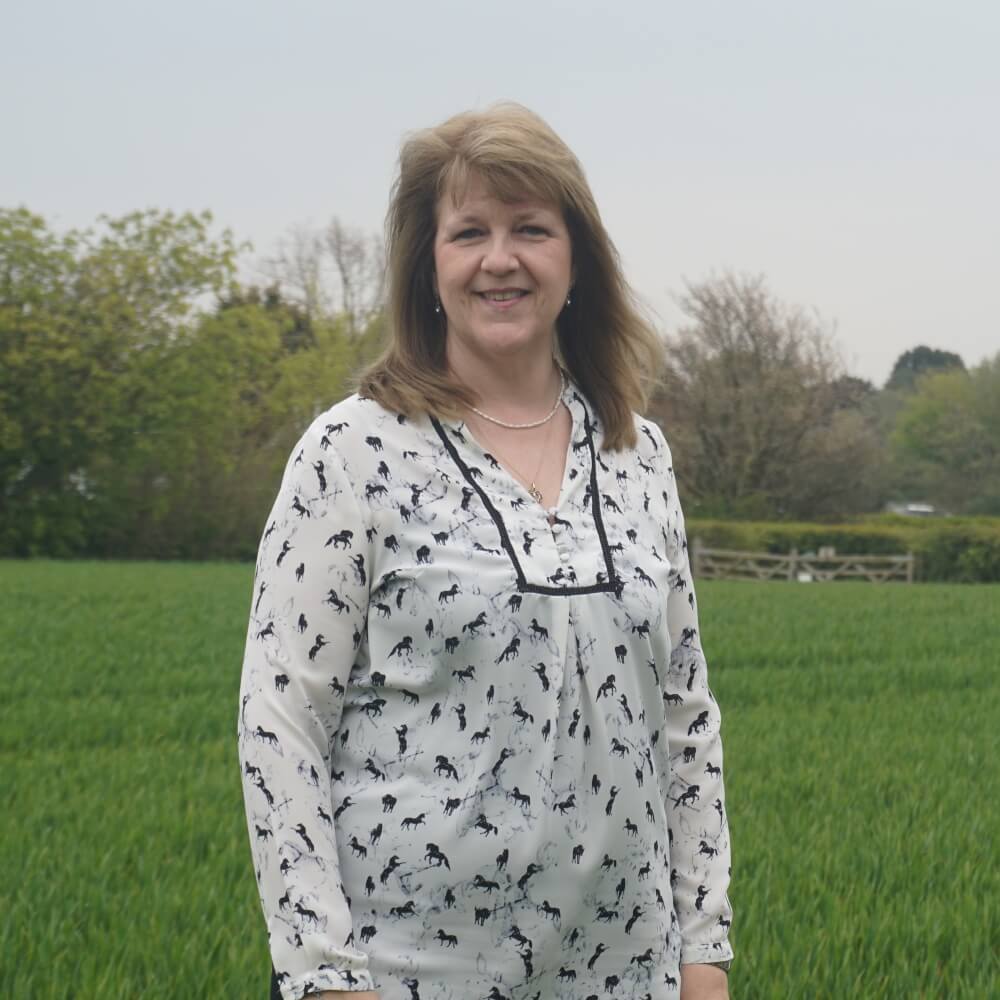 Accounts & Office Manager
Jan Dickerson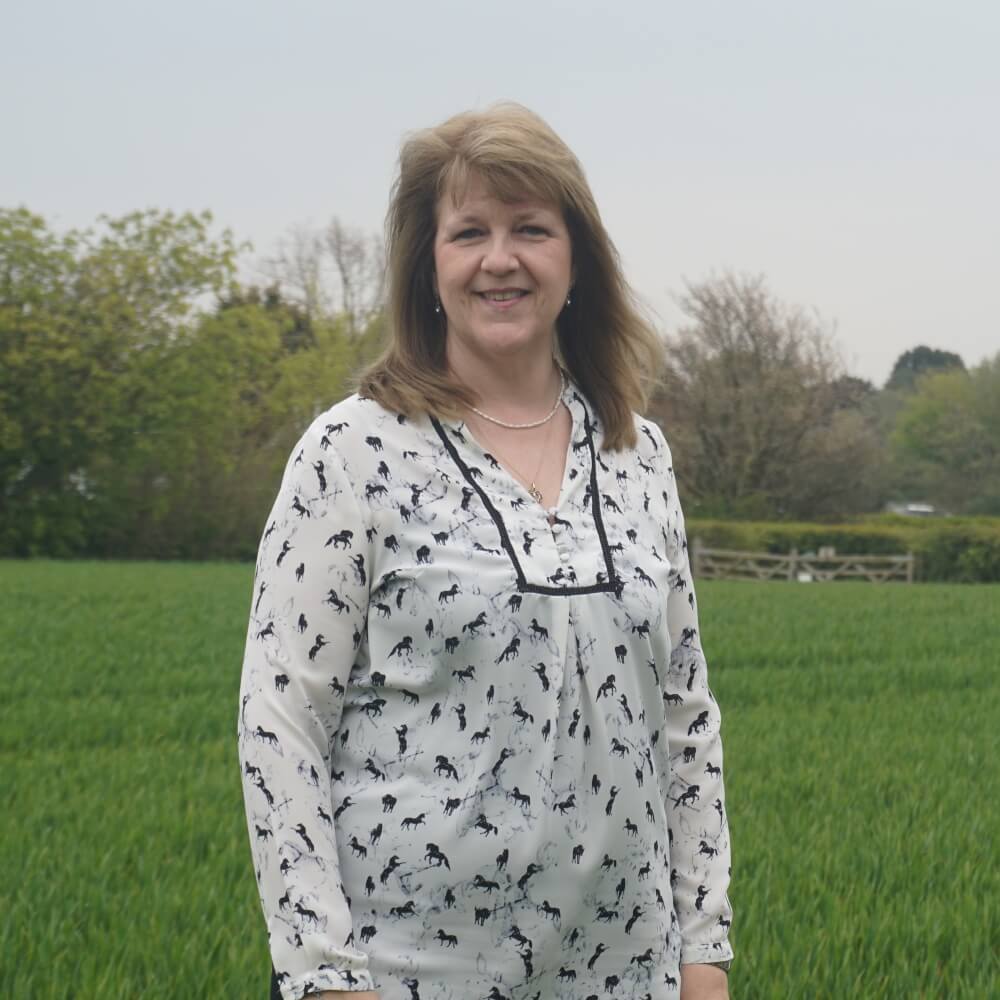 Jan has worked for Southern Farmers (formally Rother Valley Farmers) since 1994 initially part time. In 2001 she moved into the full-time role of accounts manager.
When not organising members accounts, Jan escapes to cruise around the world on holiday, or gathers with her family. Creatively gifted, Jan is often making gifts, painting and flower arranging.
As both office and accounts manager, the membership will all have spoken to Jan at some point, her honed organisation and calm disposition help keep the office a well oiled-machine.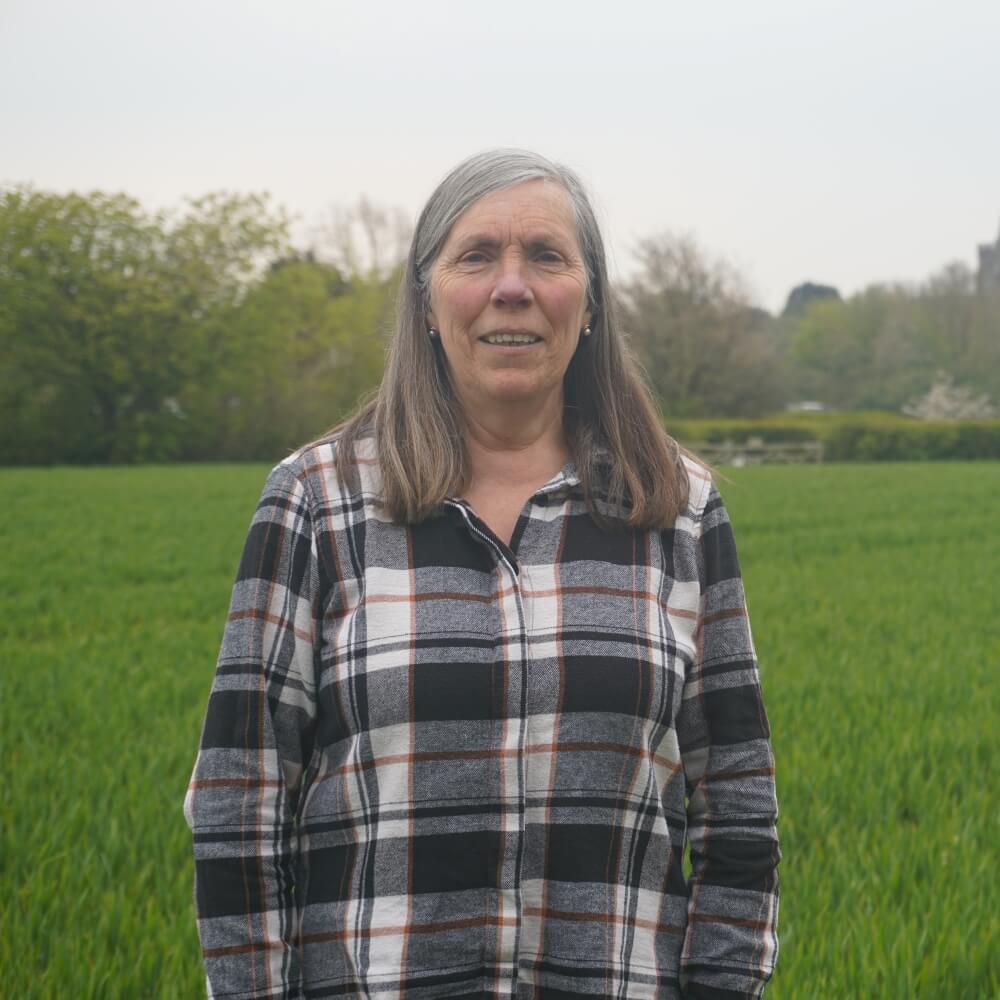 Purchasing Team Leader
Rosie Wickham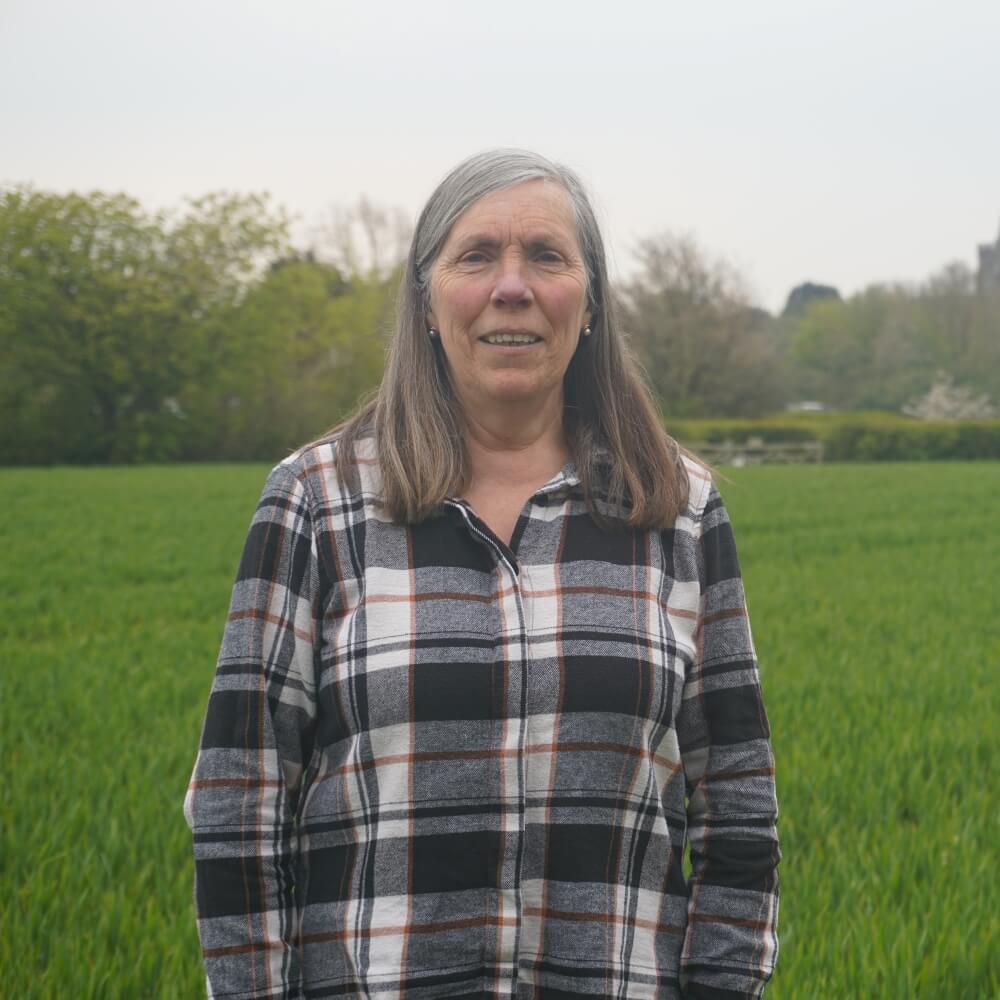 Rosie joined Southern Farmers (or Rother Valley Farmers as it was known then) in 1982 on the understanding that she would help out in the office for a few afternoons each week. Needless to say, that didn't last long and she now works full time leading the busy purchasing department and the in-house accounts.
Rosie runs a flock of Suffolk mule ewes, and can often be found watching any kind of sport on the television.
Rosie is a familiar voice to all of the membership, and is always happy to help members out with any enquiries they may have, there aren't many questions she won't have heard before!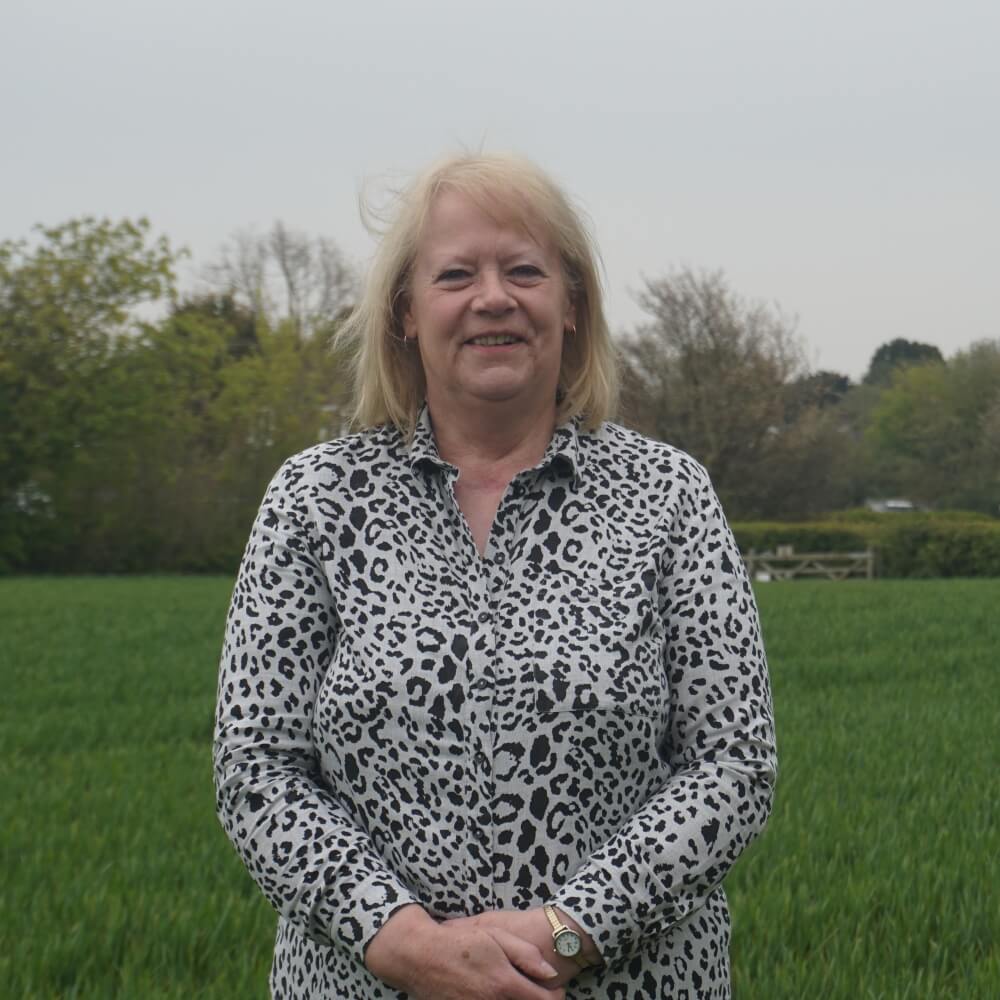 Accounts & Electricity Administrator
Val Britton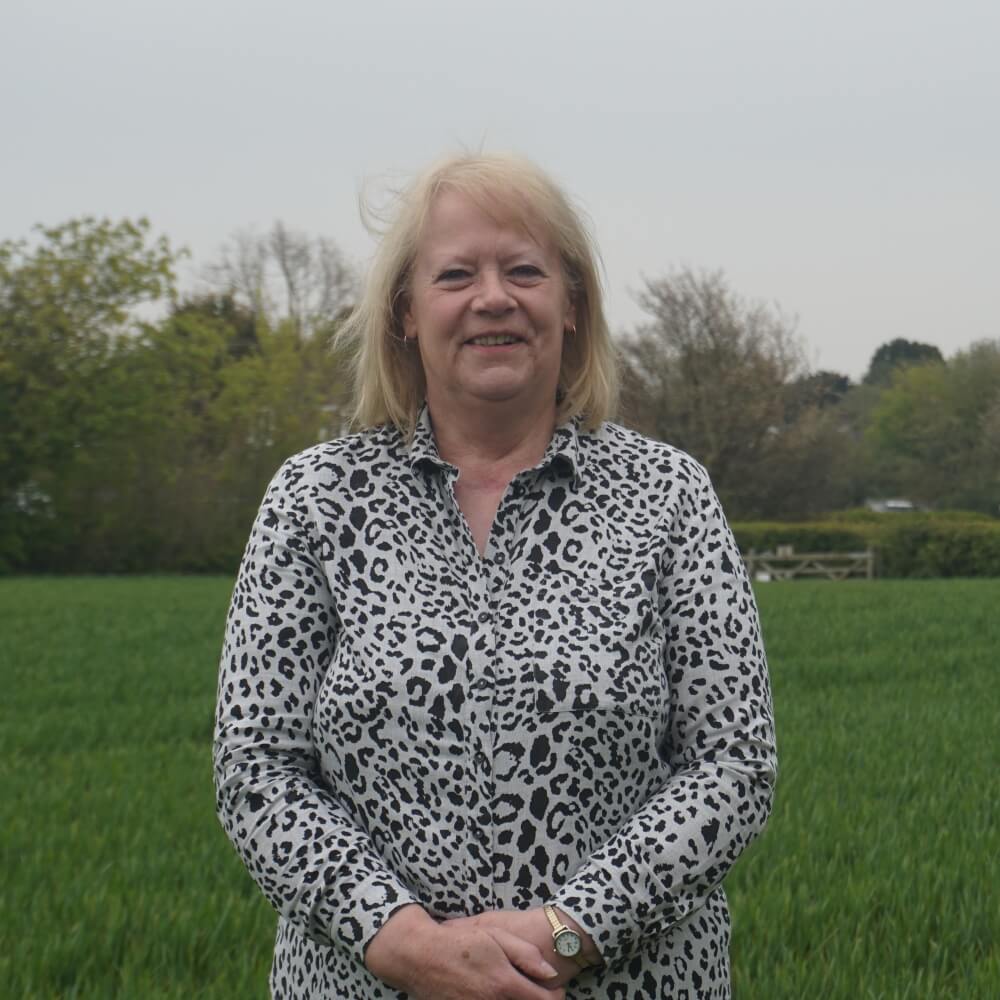 Val joined Southern Farmers in 2004, after her farming husband saw the job advertised and encouraged her to apply. Initially a part time role, in 2005 Val increased her hours to full-time primarily to cover the electricity account.
When away from the office, Val can be found looking after her herd of cattle and spending time with her grandchildren.
Along with the electricity account, Val is also responsible for managing sundry suppliers and leads the accounts team in Jan's absence.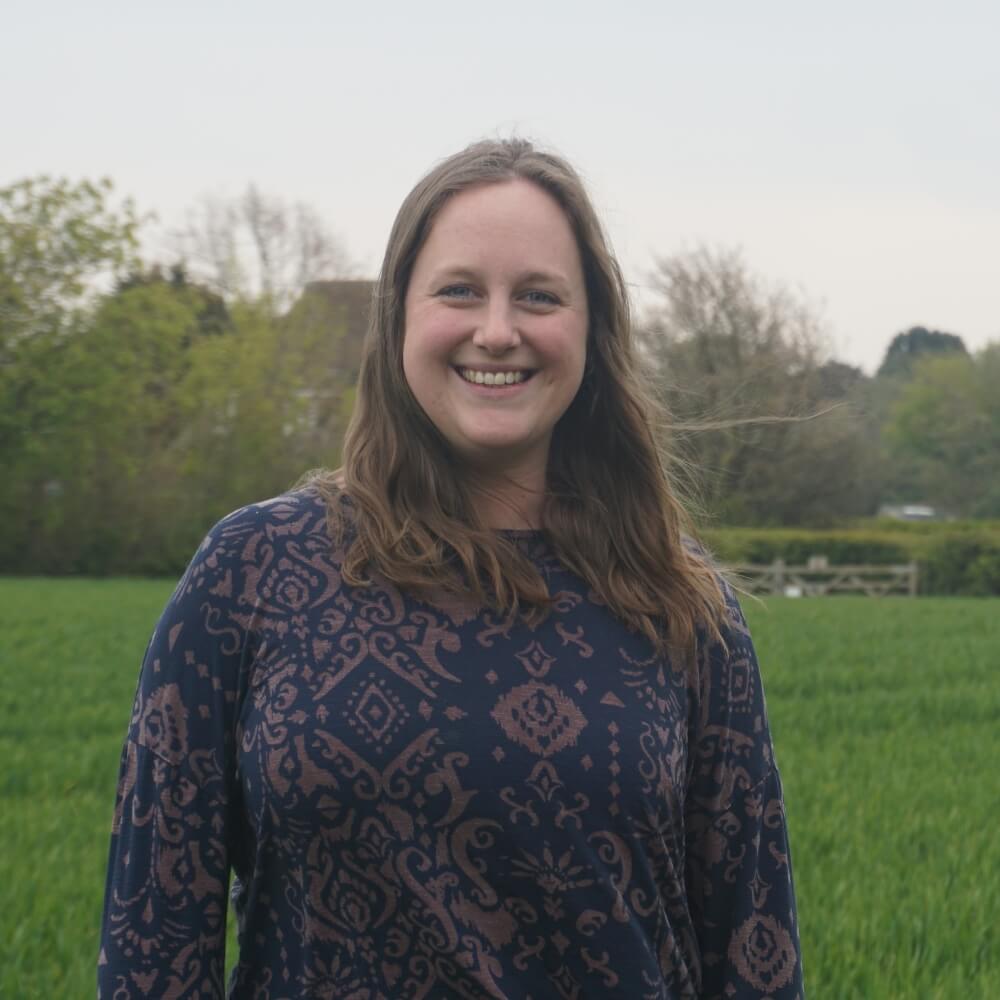 Purchasing Team & Supplier Liaison
Rosie Budd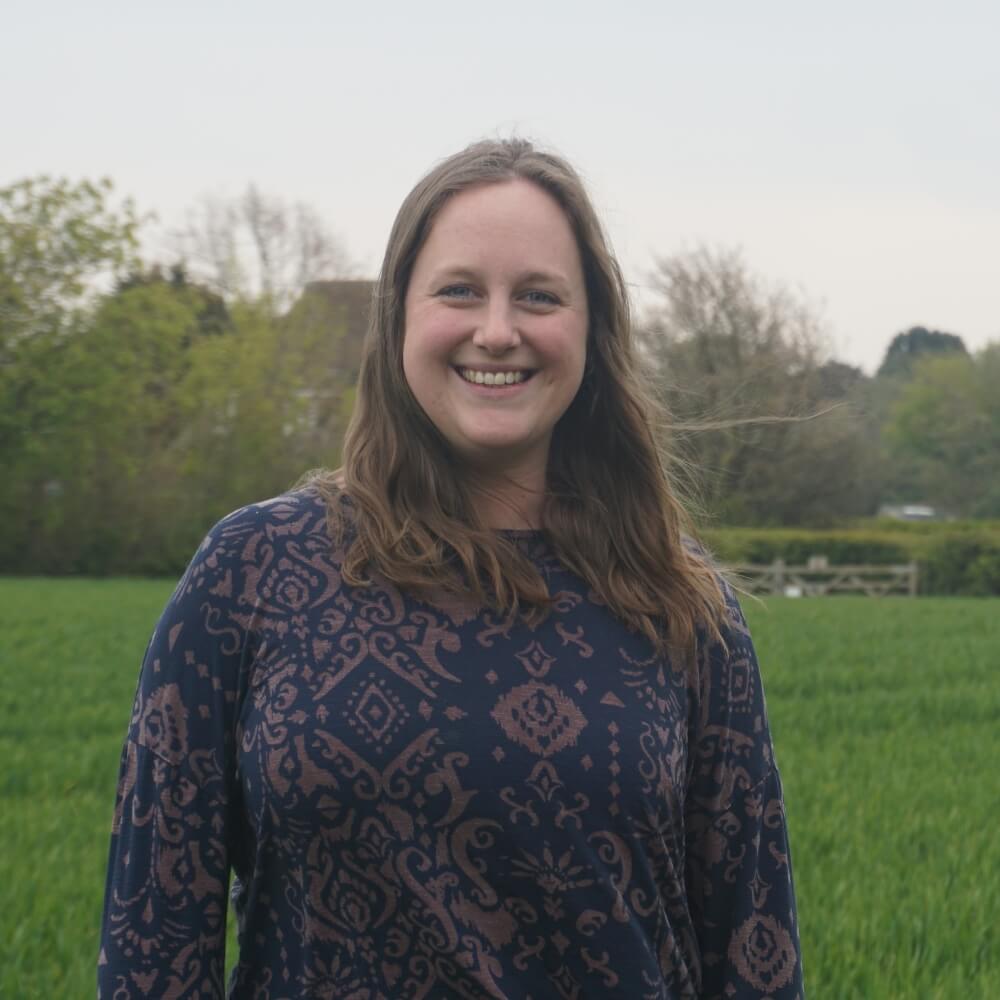 In 2012, after achieving a degree in Finance, Rosie joined the purchasing team. Originally in a full-time role, she now balances work with her two daughters in a part-time position. The role at SFL sparked Rosie's interest as it married her love of agriculture with her numerical skillset.
When not working, Rosie can be found walking through the countryside (often with children in tow), cake making, and getting involved with school-parent life.
Rosie is the company's supplier liaison and is responsible for negotiating with suppliers, old and new, she is the port of contact for new companies looking to join SFL.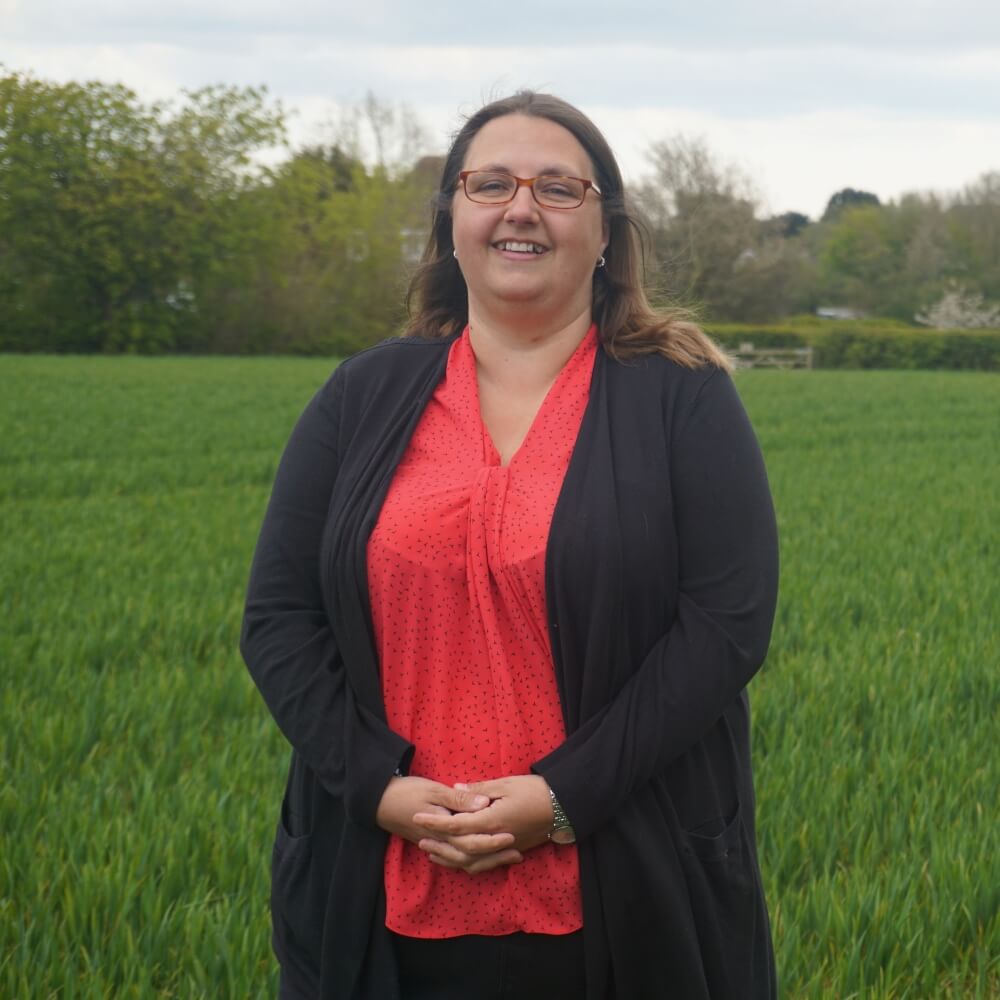 Purchasing Assistant
Rachael Cooper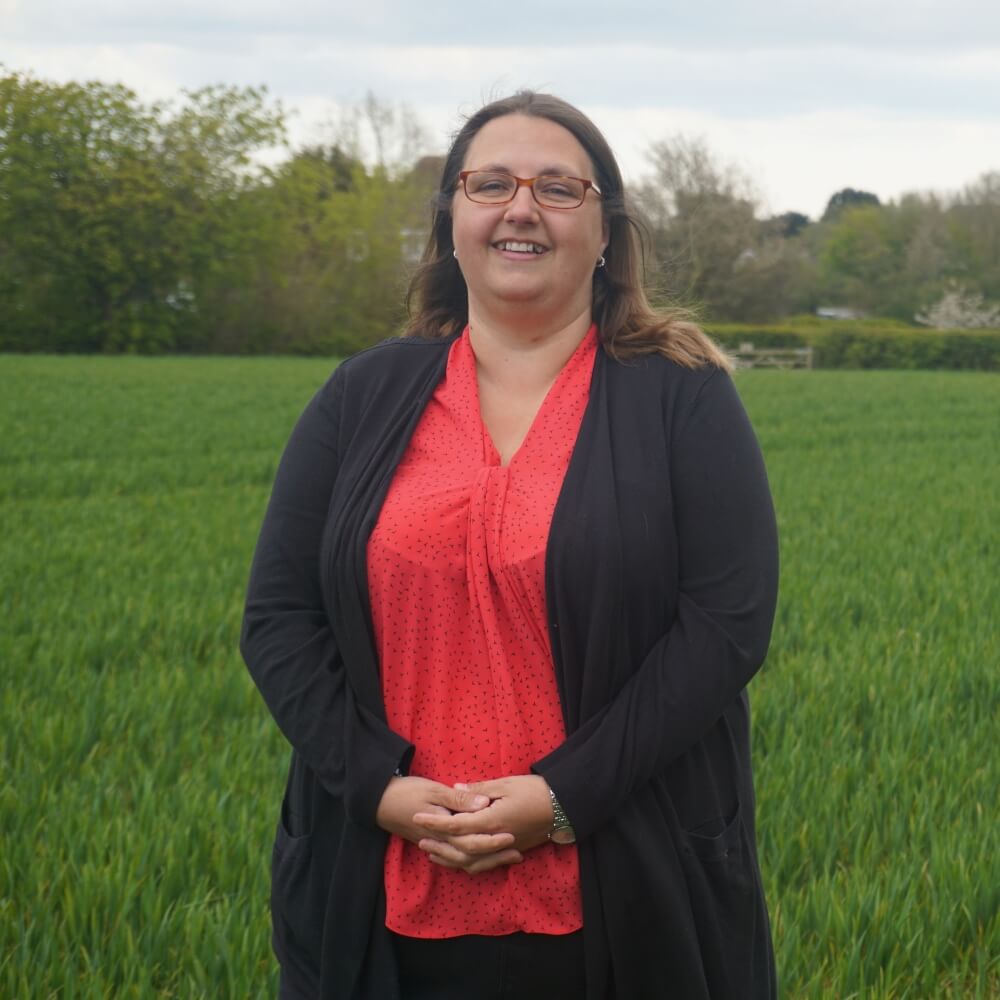 In 2003, Rachael joined the purchasing team after working in retail. A familiar voice to many, Rachael headed up the fuel desk for over a decade which she moved away from after her return to work part-time in 2017. Growing up in the Young Farmers circuit, Rachael has always had a passion for agriculture and was pleased to find a role that utilised this.
Rachael enjoys spending time with her husband and daughter, particularly on long walks all over Kent and Sussex. She is a keen baker and loves craft making.
In 2019, Rachael took over the water account and members are able to contact her to discuss moving their water billing through the group. She also covers Rosie on fertiliser and chemicals in her absence.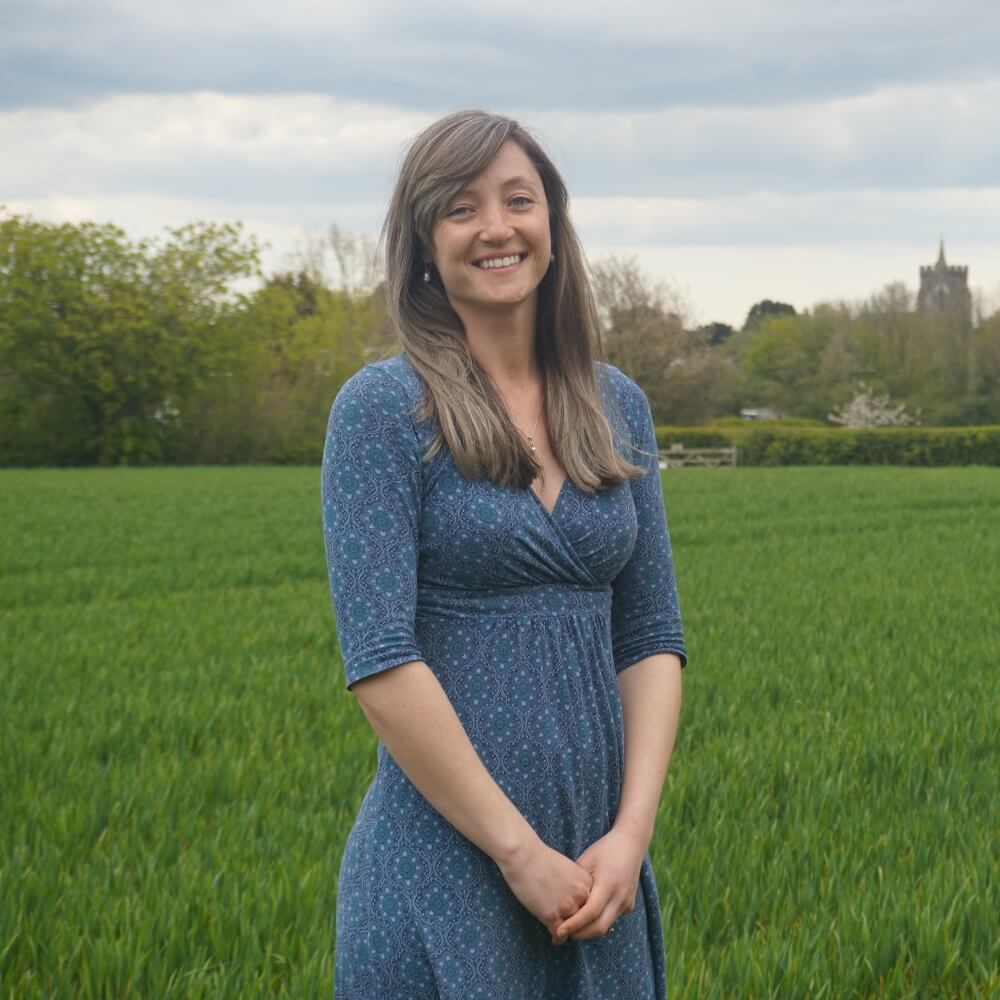 Accounts & Electricity Assistant
Claire Doe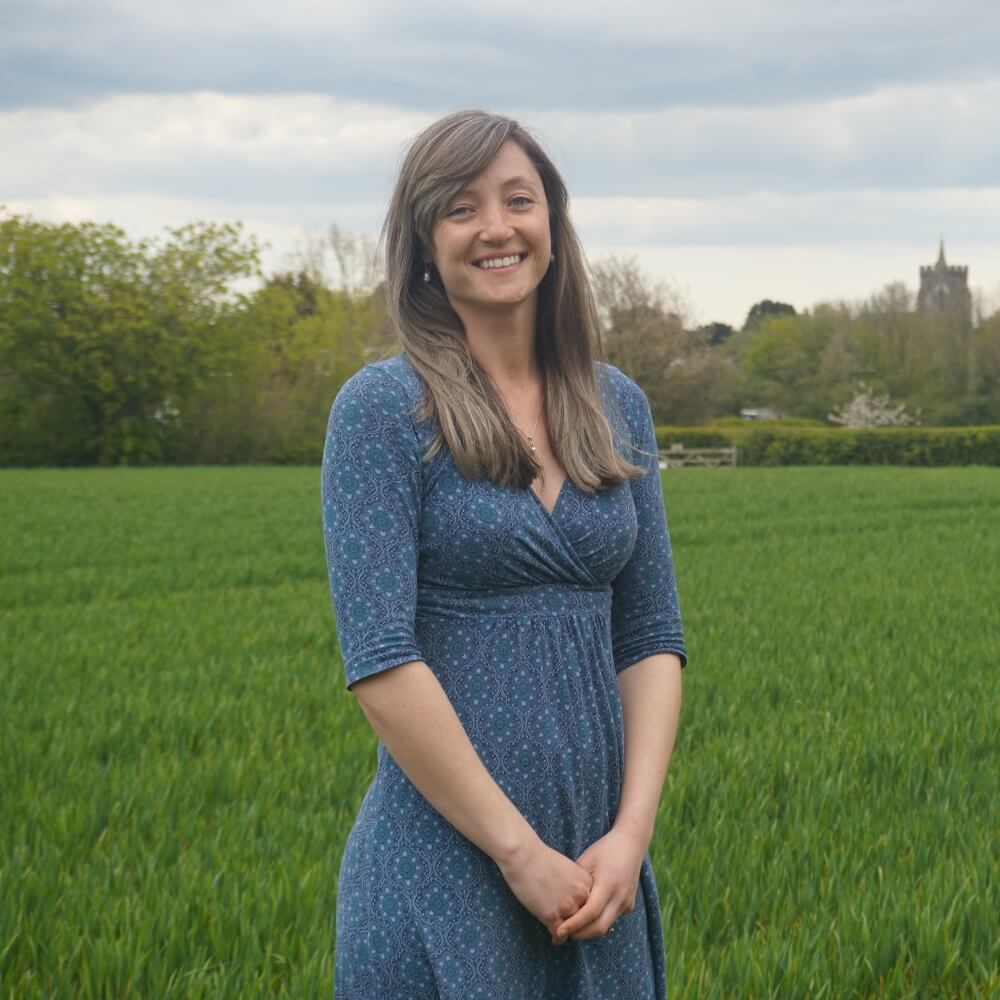 Claire has been working for Southern Farmers since 2014 after graduating from Brighton University in 2012, and running her flock of welsh half bred ewes.
In 2015 Claire took on the role of Member liaison, visiting members on farm, building relationships and discussing what the group can offer. Claire joined Val in the running of the ever-growing electricity account in January 2018, in addition to her vital role in the busy accounts department.
In her spare time she can often be found walking her dogs, beating for a local shoot, practising her culinary skills and sitting on the committee of the East Sussex Ploughing Match.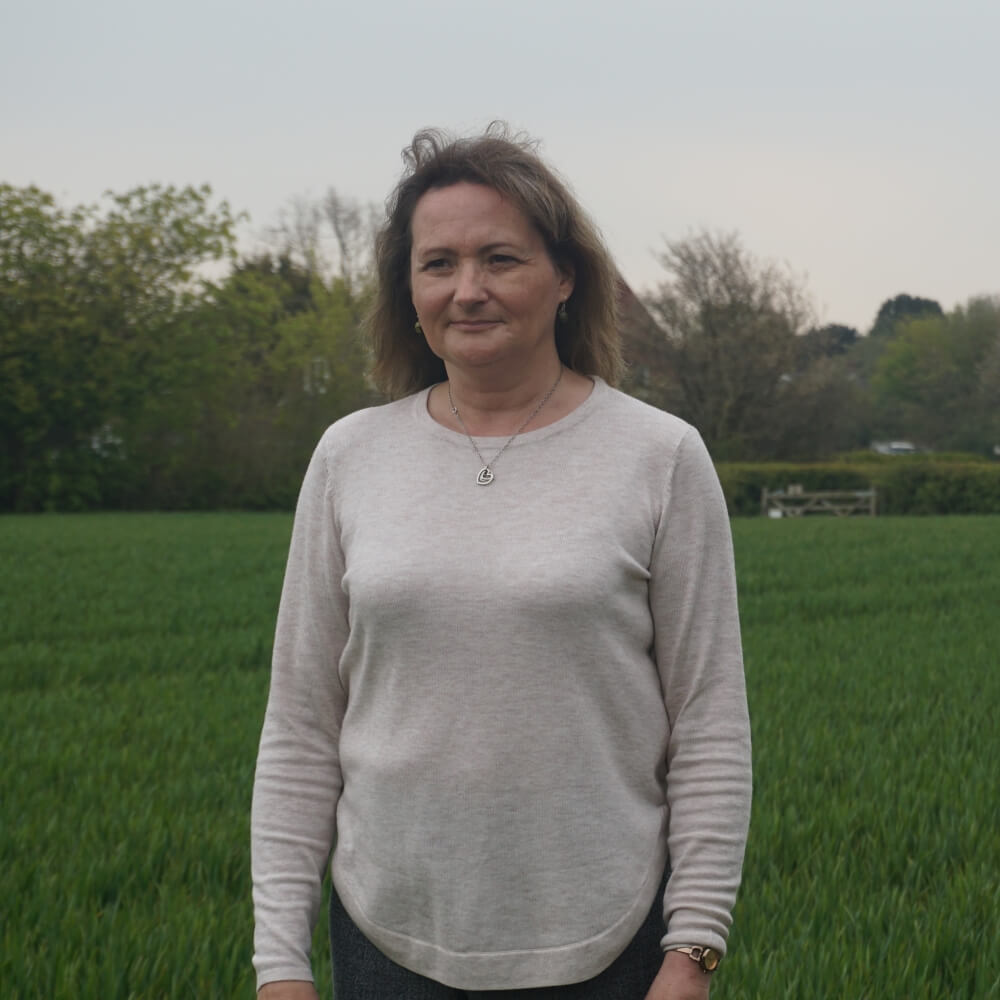 Accounts Assistant
Dawn Fleming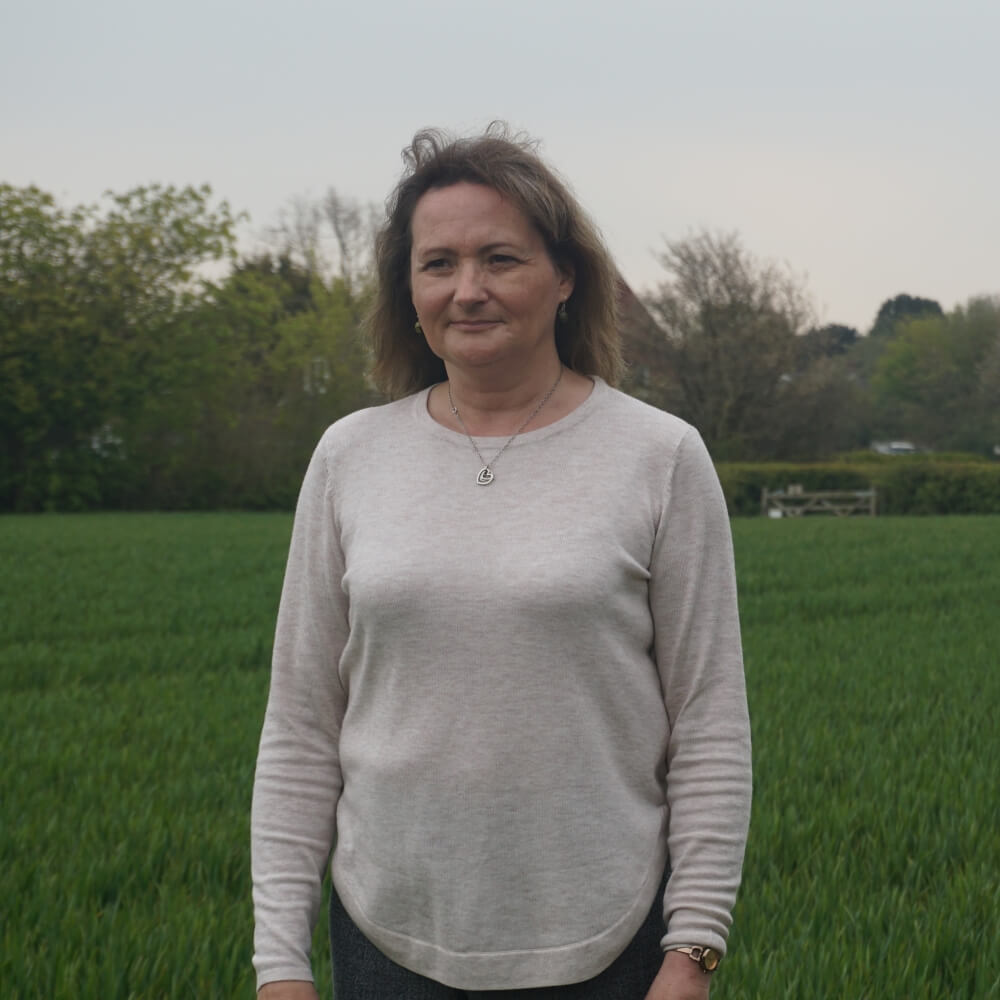 Dawn joined the Southern Farmers accounts team in 2013 as a part-time accounts assistant. Her job role includes reconciling supplier accounts and handling member invoice queries.
In her spare time, Dawn enjoys going out with her family, gardening and working out in the gym.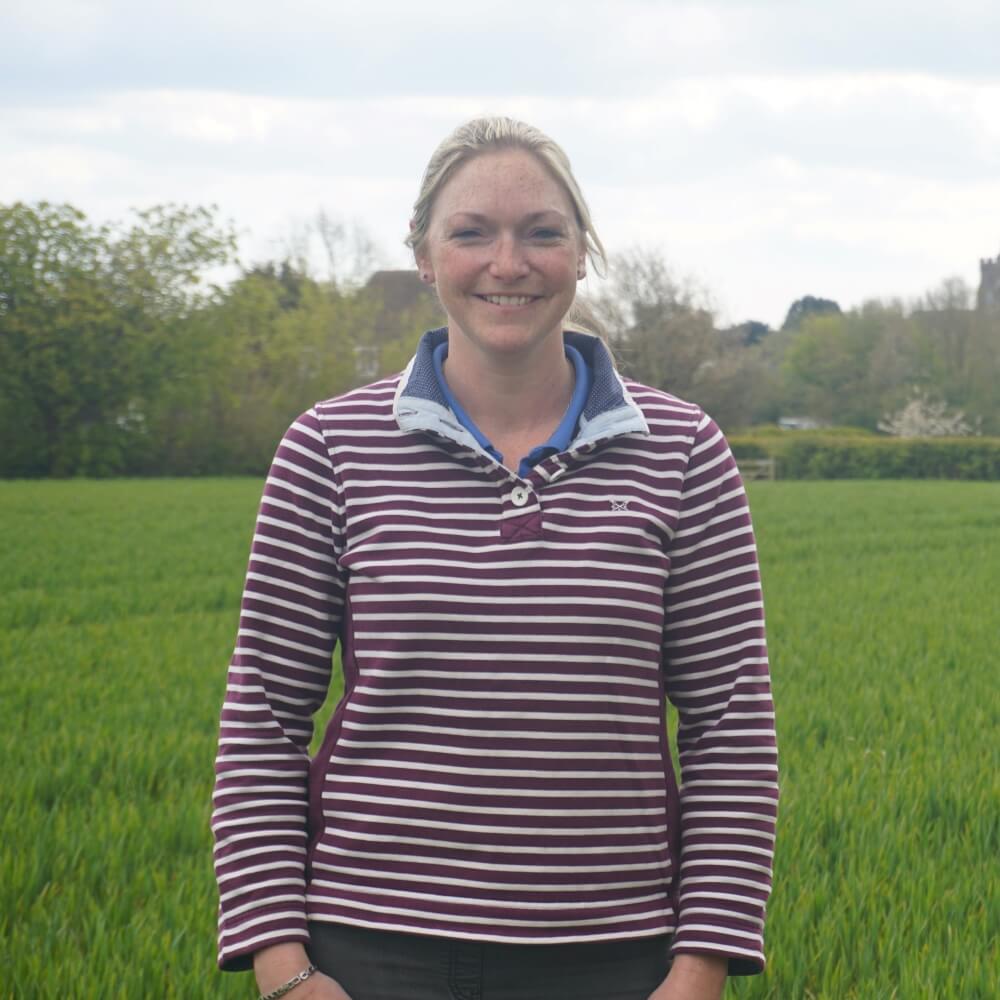 Accounts Assistant
Hannah Gray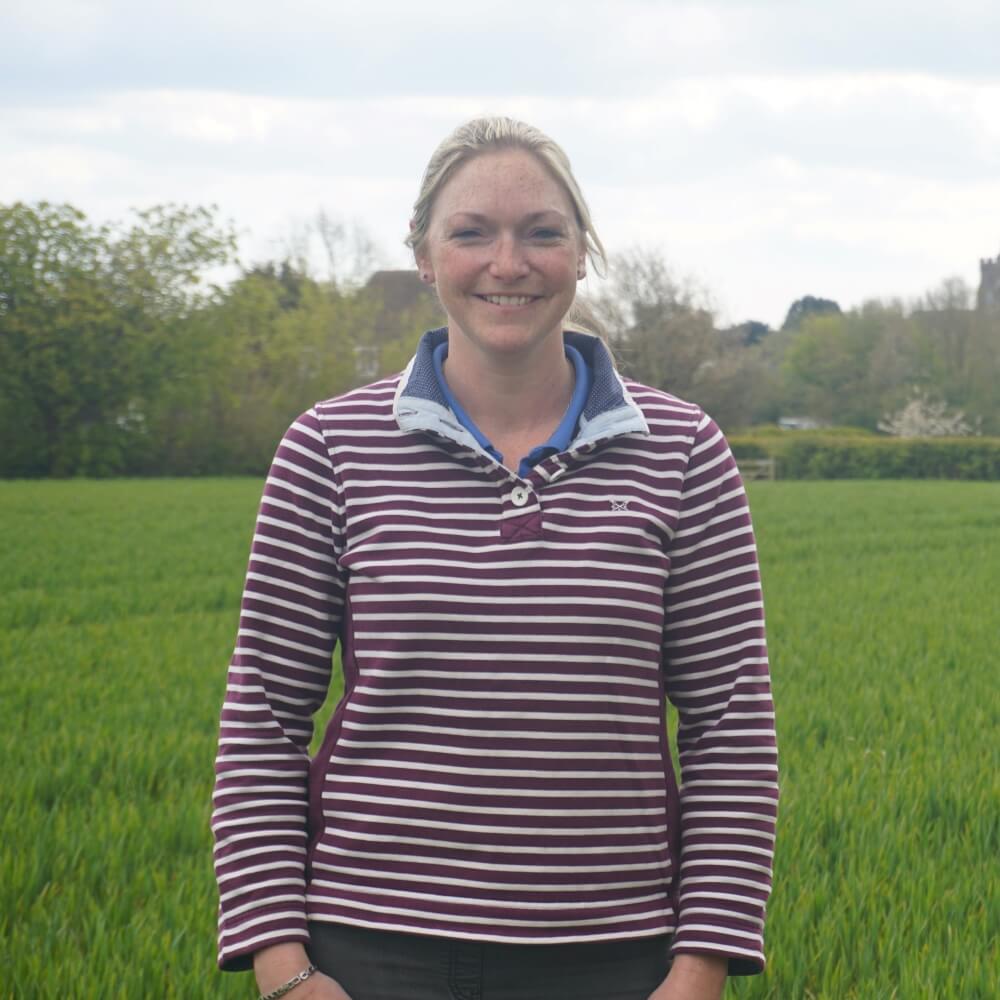 Hannah returned to Southern Farmers after a short break in 2020. Having previous experience in both our accounts and purchasing teams, she now works a few days a week helping process invoices, reconciling supplier accounts and collating member accounts.
Most of Hannah's spare time is spent chasing the end of her ever-growing list of errands but when given the chance, Hannah enjoys hacking out her gelding.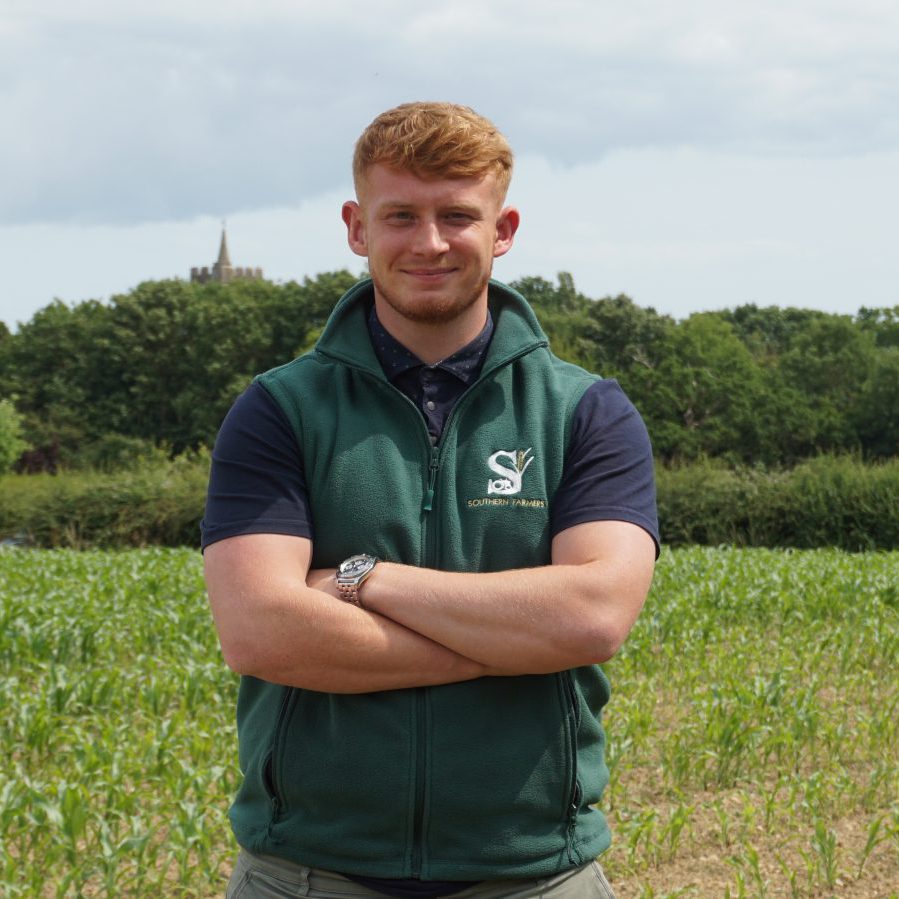 Accounts Assistant
Harry Mascall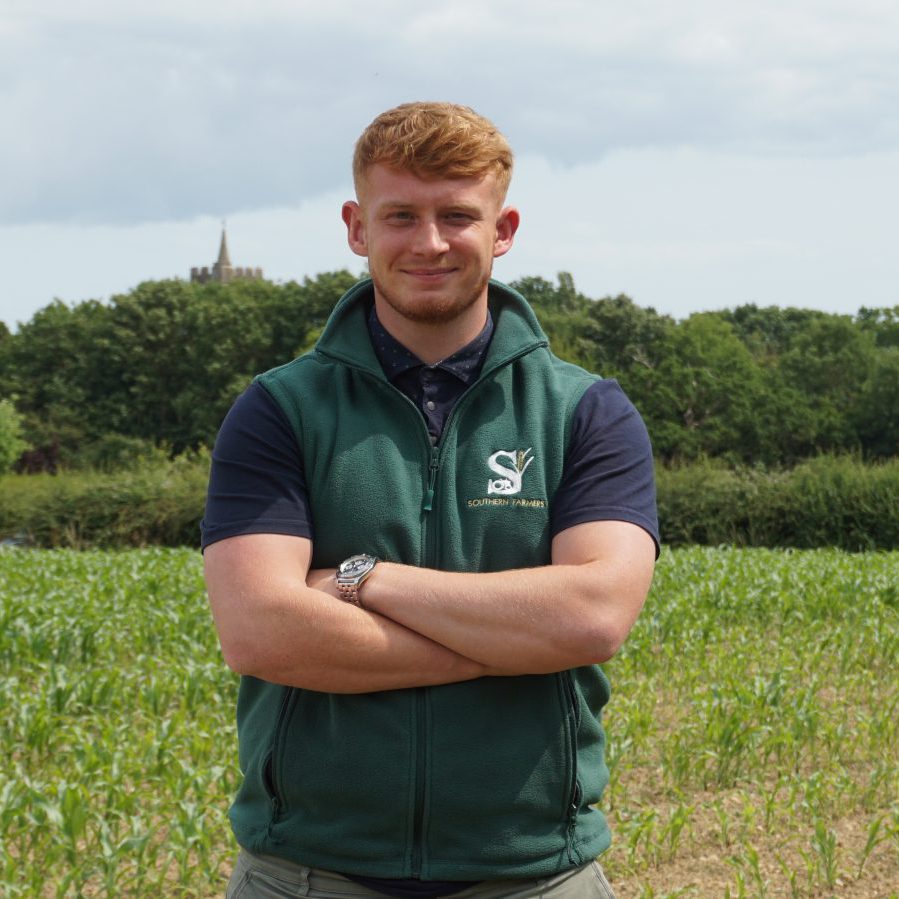 Harry joined the Southern Farmers team in June 2023. His job includes reconciling supplier accounts, processing invoices, handling of queries and assisting with the electricity account.
In his spare time, Harry enjoys playing and watching football, especially Arsenal.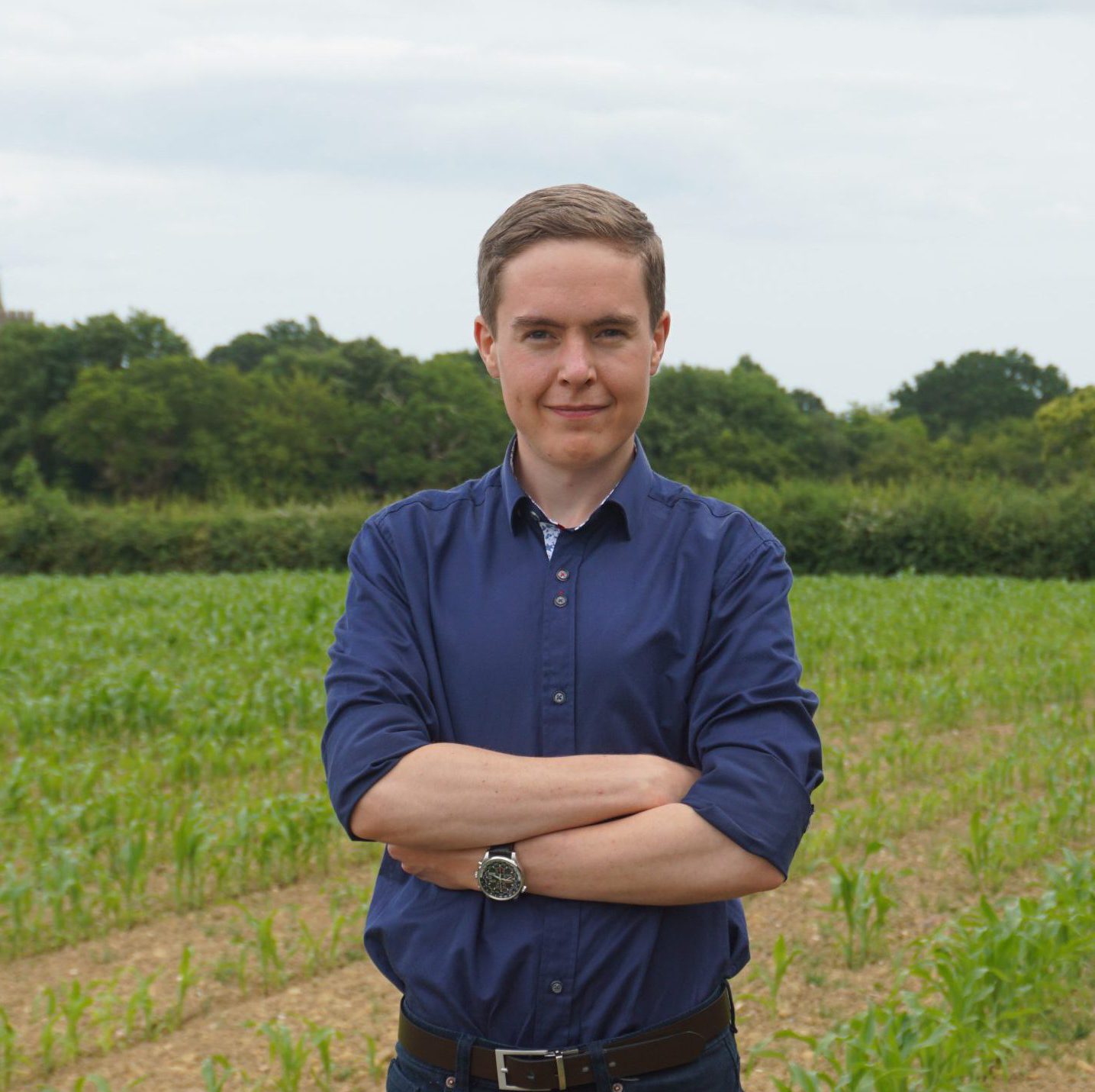 Accounts & Website Assistant
Angus Sherriff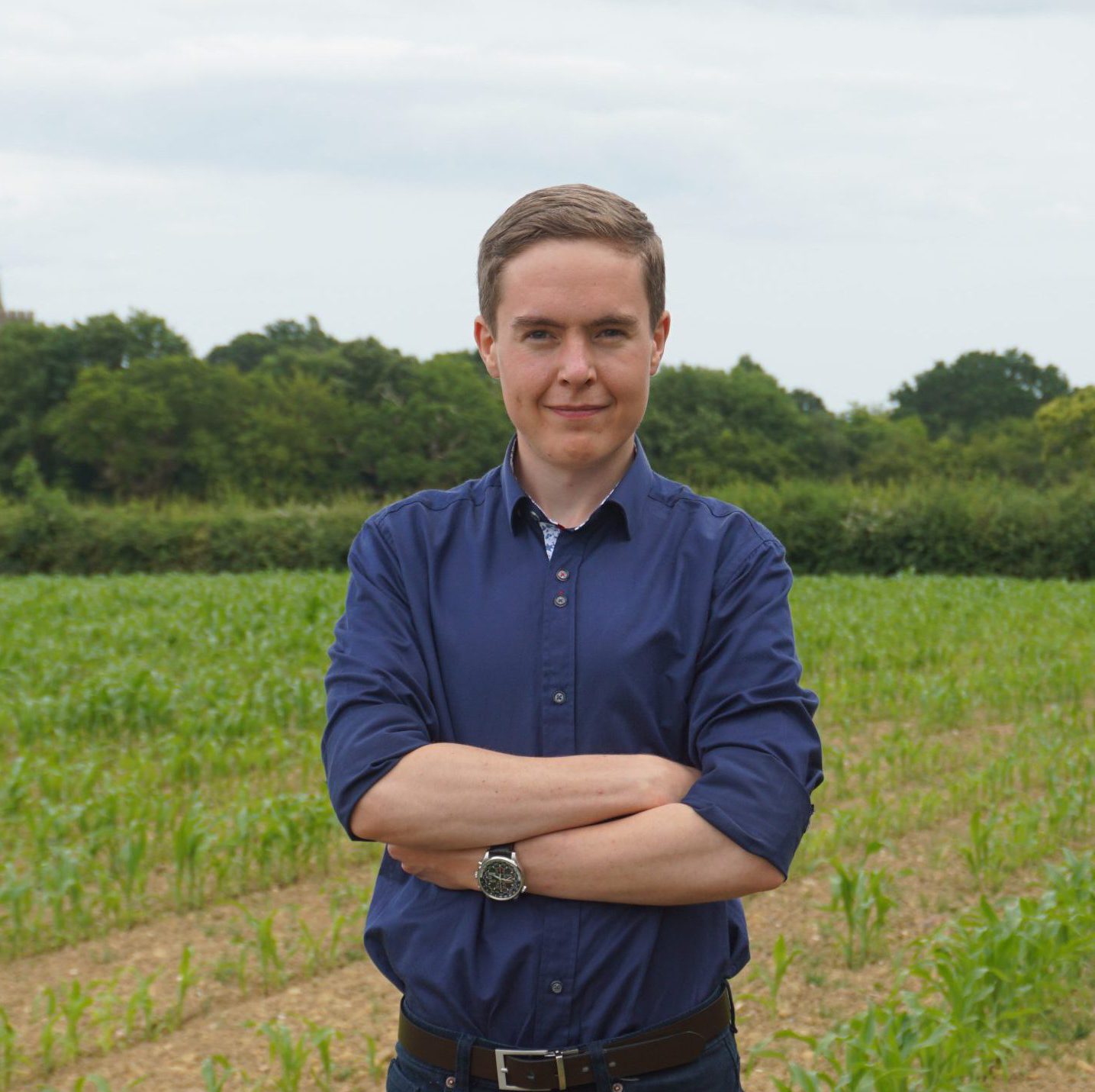 Angus joined the Southern Farmers accounts team in May 2022, along with the day to day running of the website, he also assists with reconciliations, processing of invoices and collating of accounts.
In his spare time, Angus enjoys visiting the gym, playing acoustic guitar, watching Harlequins at The Stoop and has recently started helicopter lessons.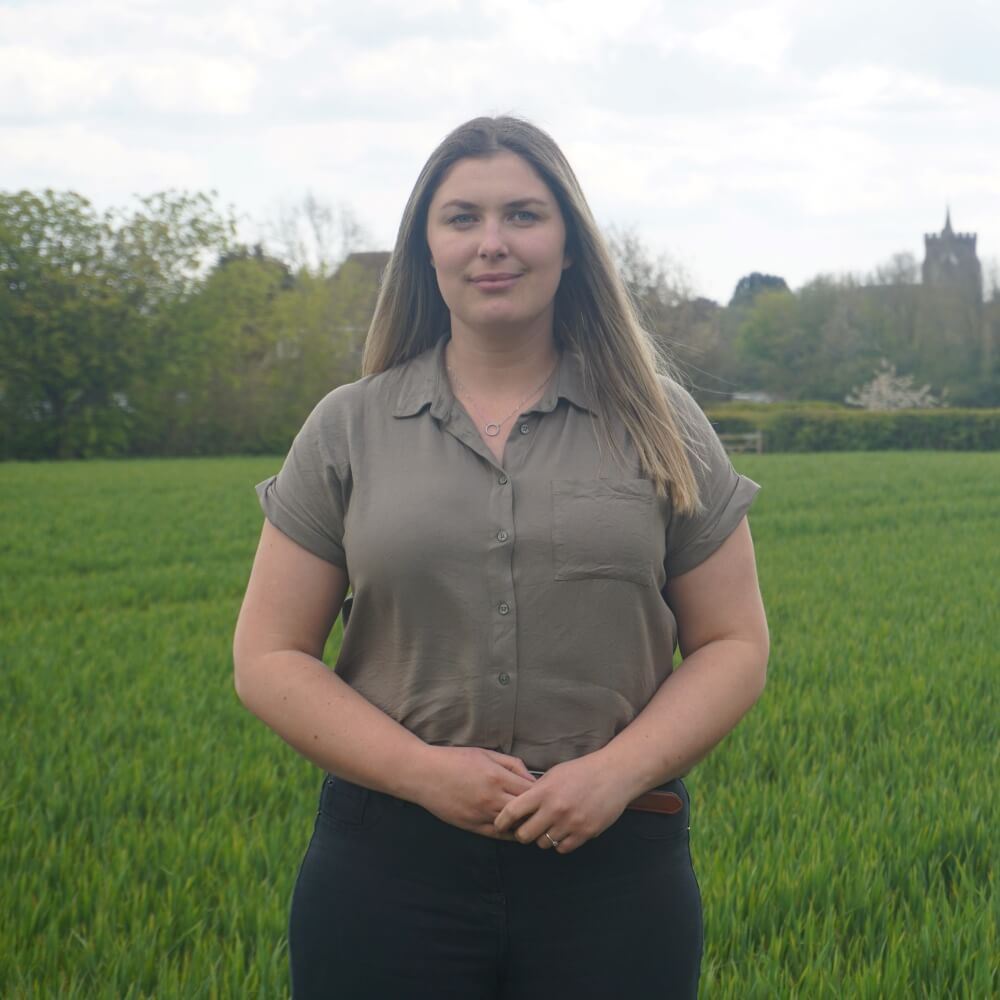 Purchasing Team & Member Liaison
Abi Sommerville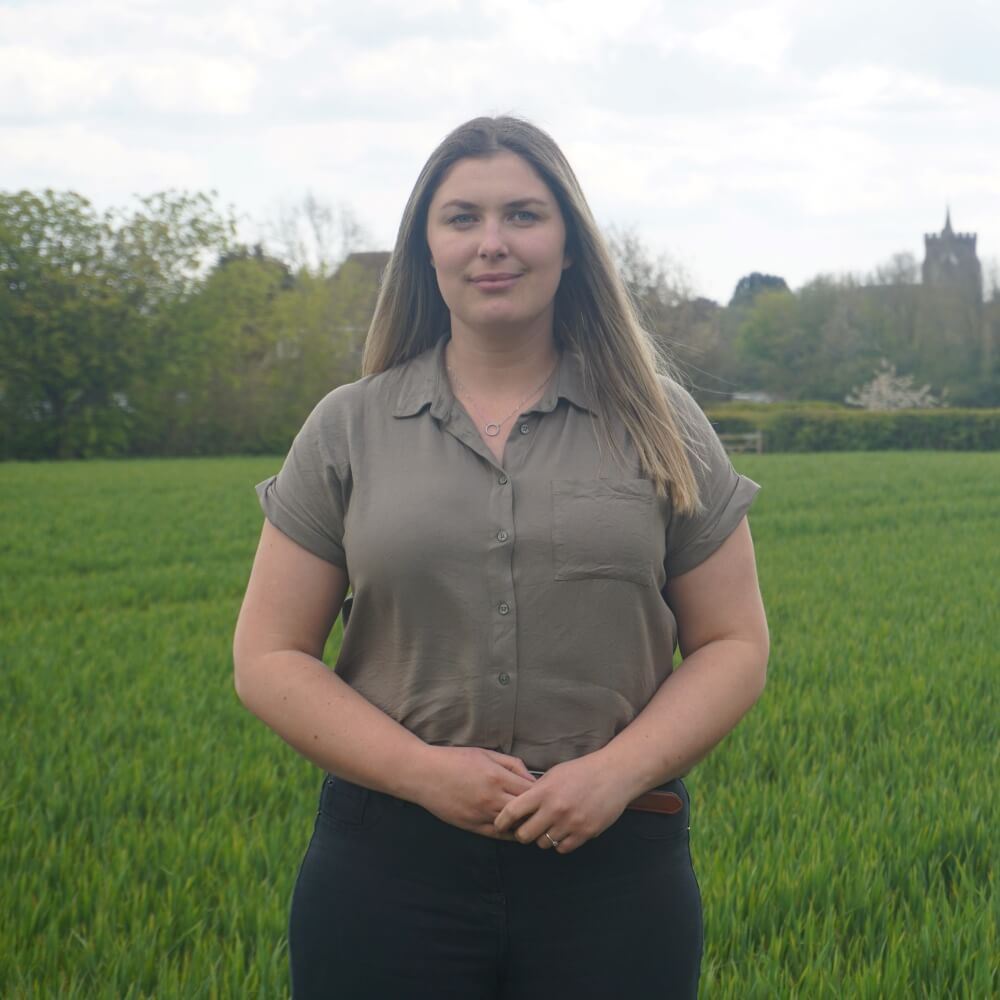 Abi joined Southern Farmers in 2016 after spending a number of years working with and showing horses in Wales. She enjoys being creative, and can often be found writing articles or interviewing members for our newsletter and website.
When not working, Abi enjoys training and working her dogs on her partners shoot, and when time allows, gardening and spending time on her in-laws beef farm.
In 2017, Abi took on the role of the company's member liaison. Within this, she offers face to face or phone meetings with members to discuss the group's benefits, and how we can help the membership further.
Purchasing & Membership Administrator
Sarah Tester
Sarah joined Southern Farmers in 2014 as she was looking for a role that would compliment her background in farming whilst offering a variety to everyday.
In addition to her role at Southern Farmers, Sarah runs a flock of sheep, including pedigree Suffolks and black head Dorpers, whilst also the chair of The Pedigree Dorper Society. Sarah is well known (and loved) in the office for her impressive baking skills and extravagant cake decorations.
Sarah is the point of contact for all prospective members and is responsible for organising the application process.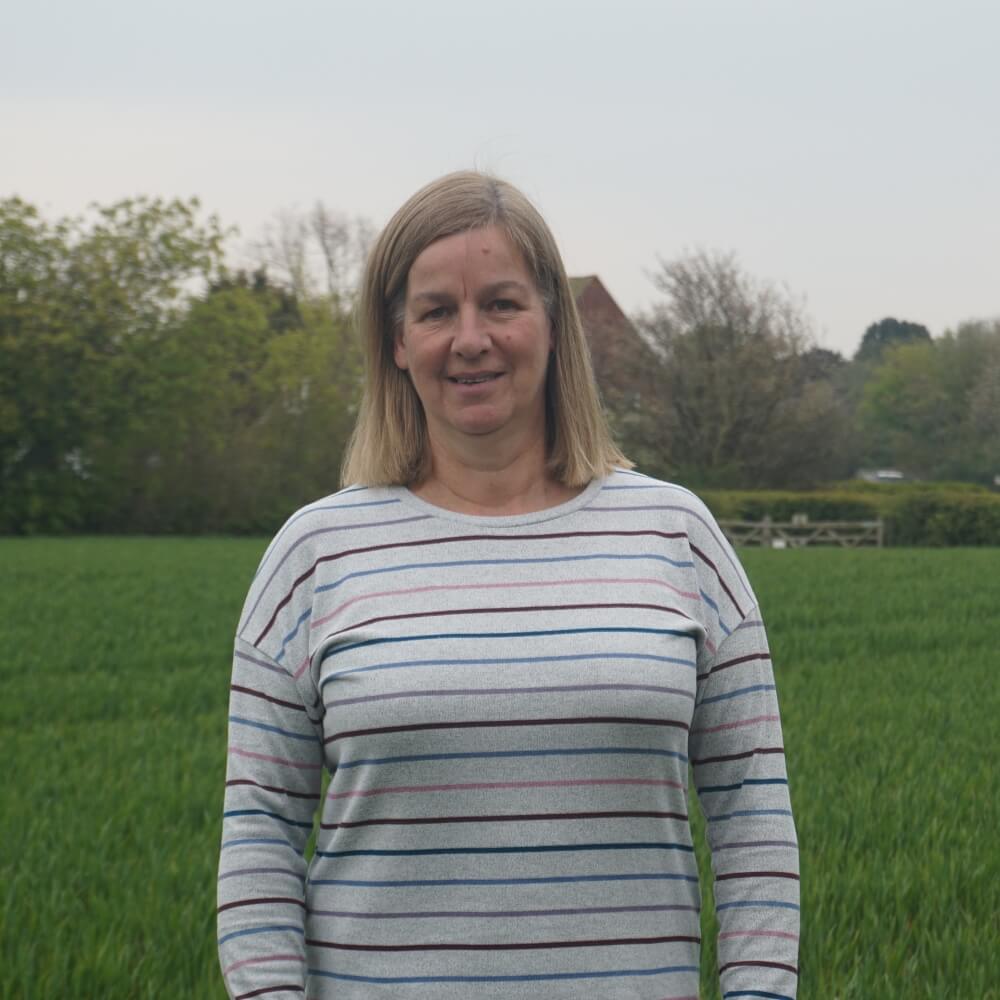 Purchasing Assistant
Maria Weeks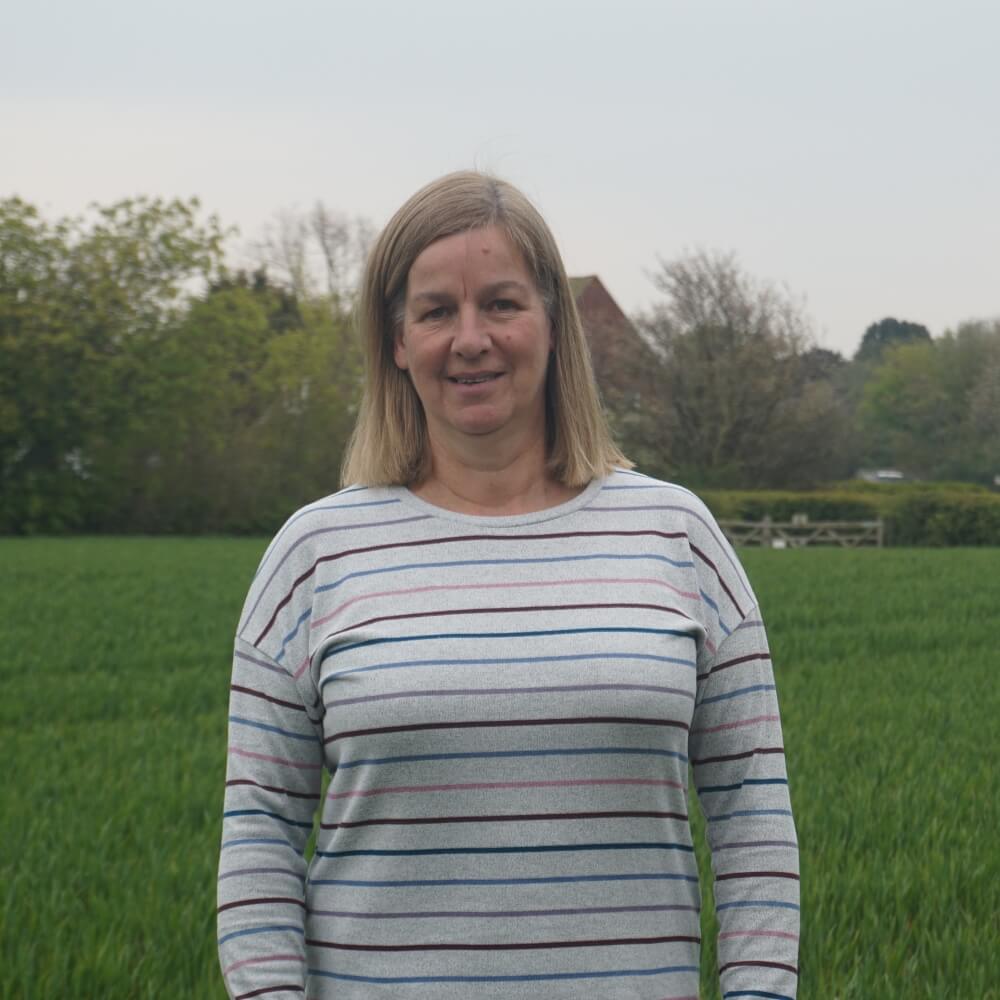 After an eventful career in retail, Maria joined the accounts department in 2007 initially for a few days a week. When a space opened up in the purchasing team Maria took the opportunity and has been working in purchasing ever since.
Maria spends her free time walking the Kentish countryside, tending to her garden and spending holidays in the Seven Valleys in France.
Not long after joining purchasing, Maria took over the mobile phones and landline department and is always happy to discuss the latest deals with members.
Chairman
David Fuller
David comes from a long line of farmers dating back to the 1530s and currently farms in North Kent with his wife. Originally farming potatoes and vegetables, David now farms arable crops with the help of contractors for the local anaerobic digestor plant, along with industrial lets and solar arrays. When not farming, David enjoys walking, travel, history, reading and wine.
After joining the membership in 2007, he took the role of director in 2016, and became chairman in 2021.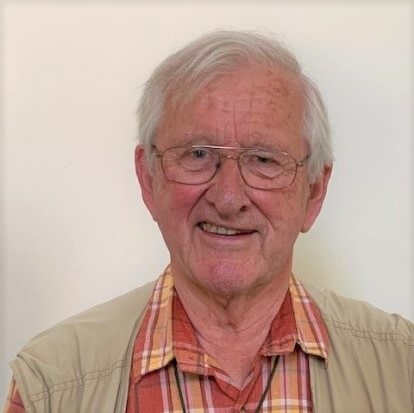 Senior Independent Director
Chris Bishop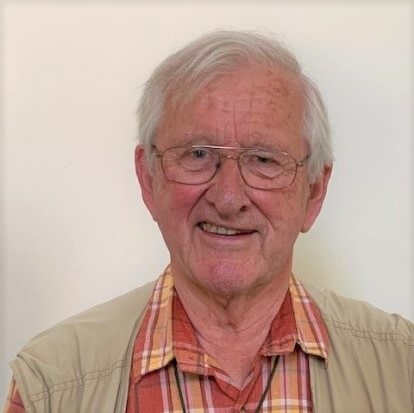 Chris is a first generation farmer based in Cranbrook, Kent. After a number of years working as a chartered accountant for many farming businesses, Chris fell in love with farming and purchased Spratsbourne Farm in the early 90s. He now runs a successful Sussex herd and Suffolk mule flock.
Originally on the board of Rother Valley, Chris followed onto the board of Southern Farmers following the amalgamation in 2000.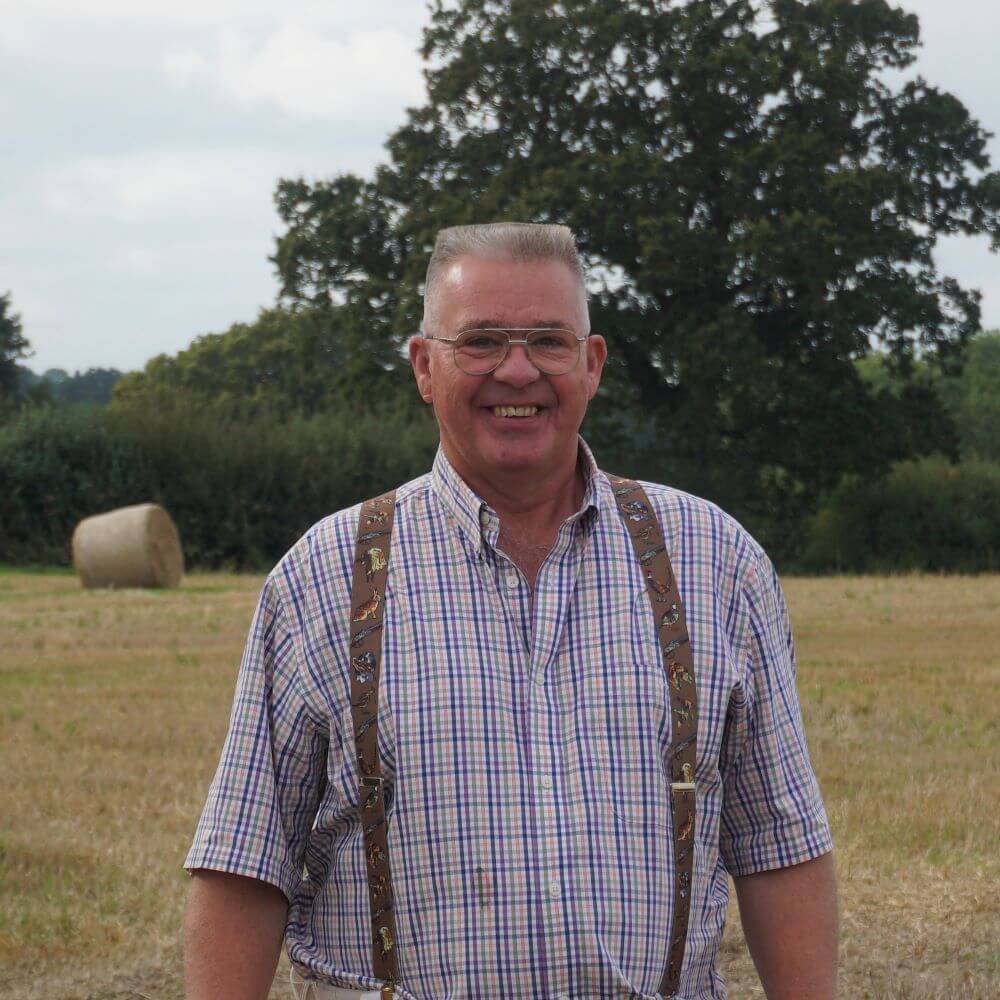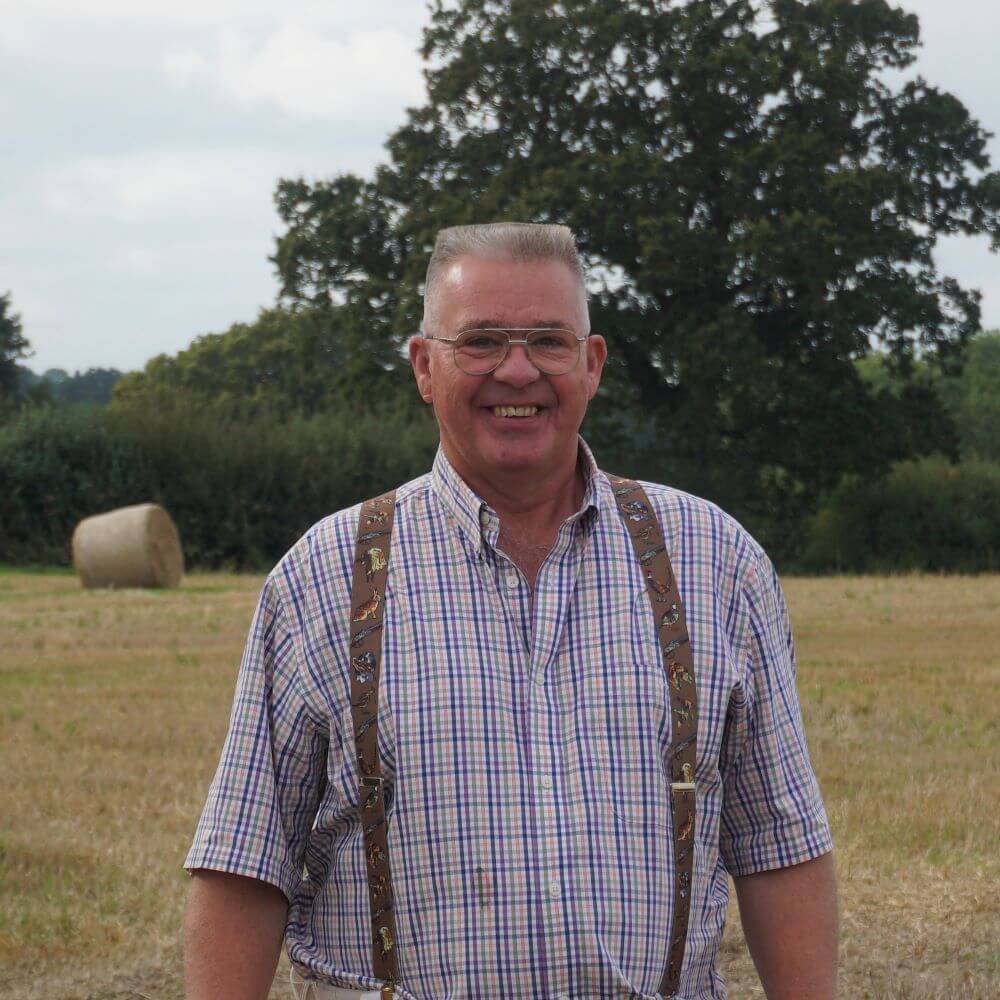 Richard runs a Sussex herd out of his farm in Battle, which sucessfully sells beef boxes. When not busy farming, Richard also runs a heavy plant business and enjoys a spot of fly fishing.
Richard was originally a Sussex Farmers member, and joined the board in 2009.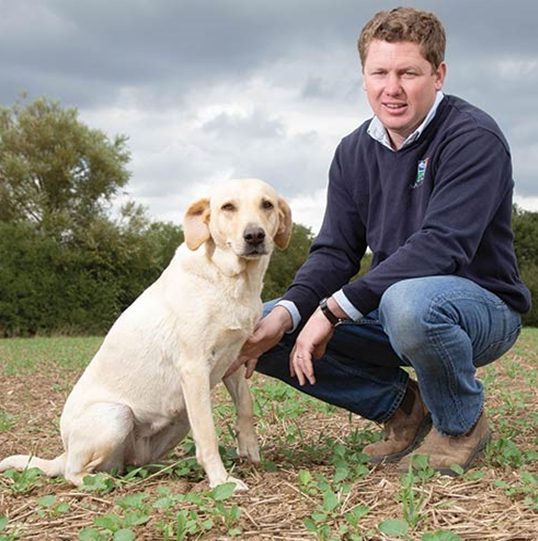 Director
Alan Clifton-Holt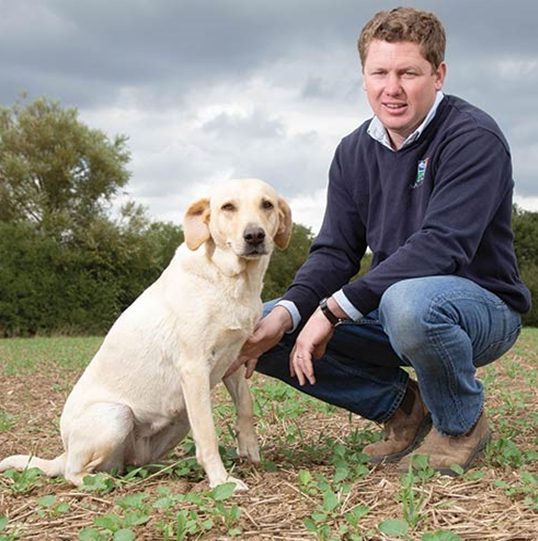 Alan and his family farm over 1,400 hectares of arable on the Romney Marsh. He joined the board of Directors in May 2022.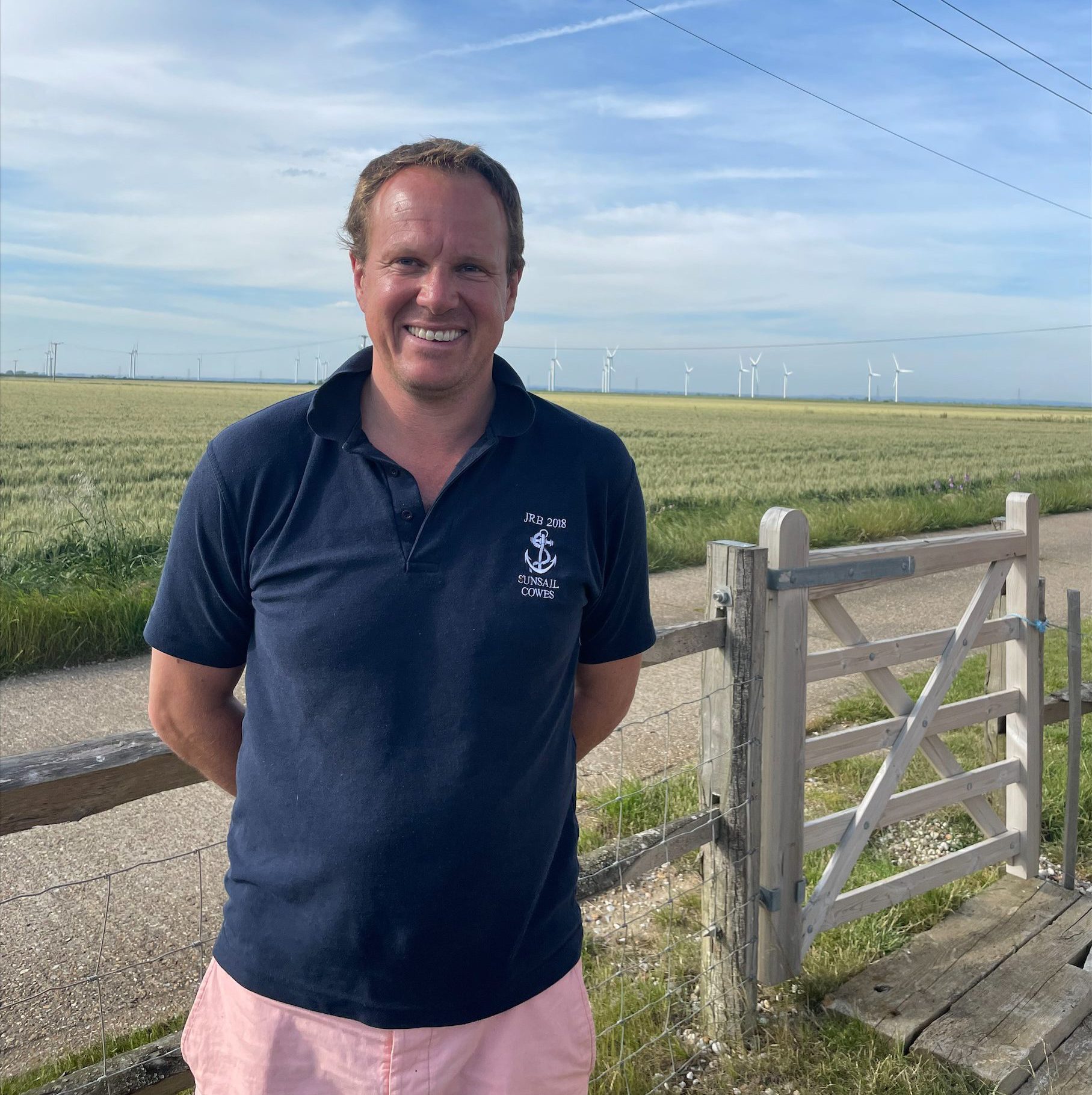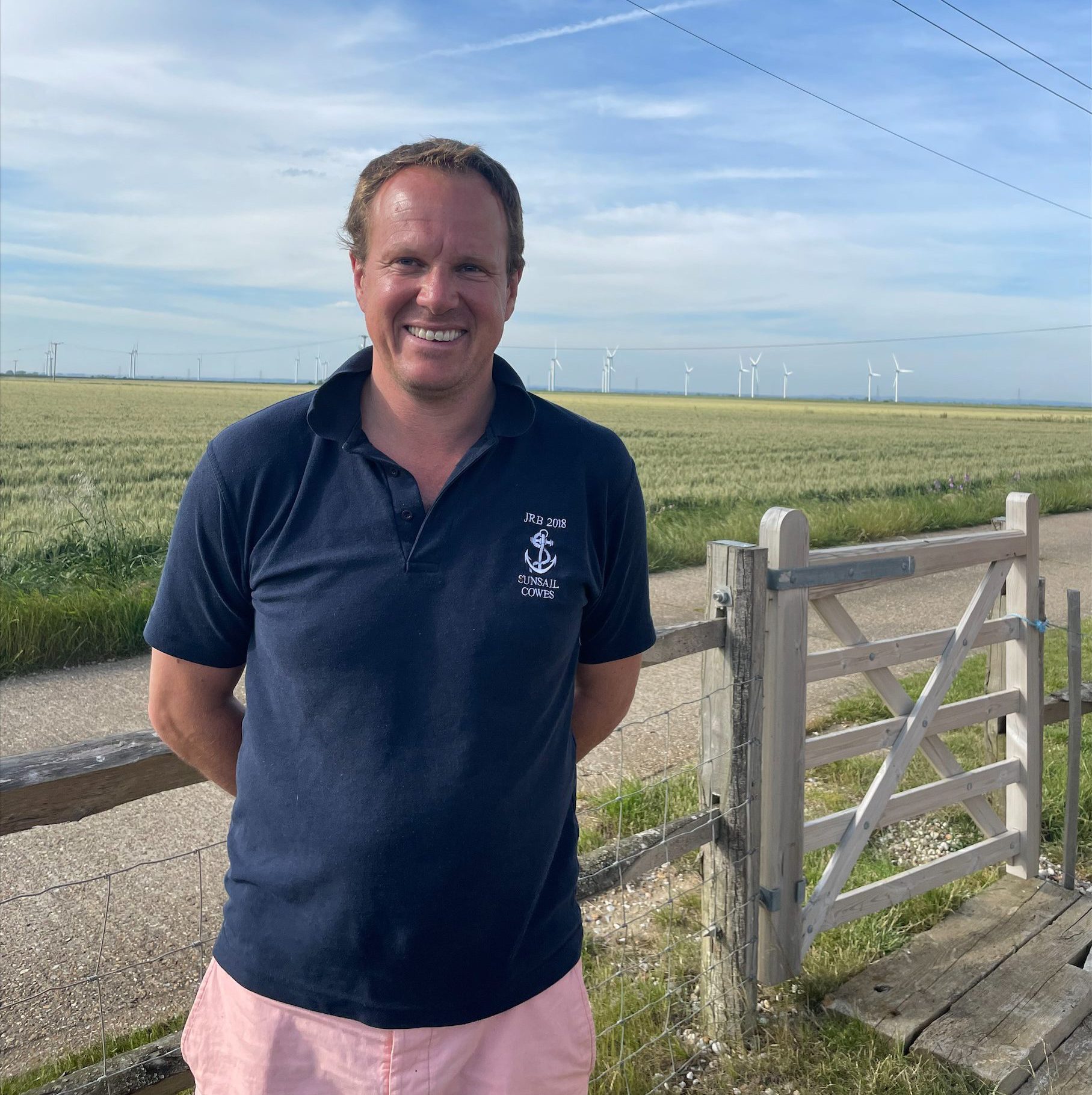 Camber based Matt farms over 250 hectares of arable farmland. Matt joined the board of directors in May 2022.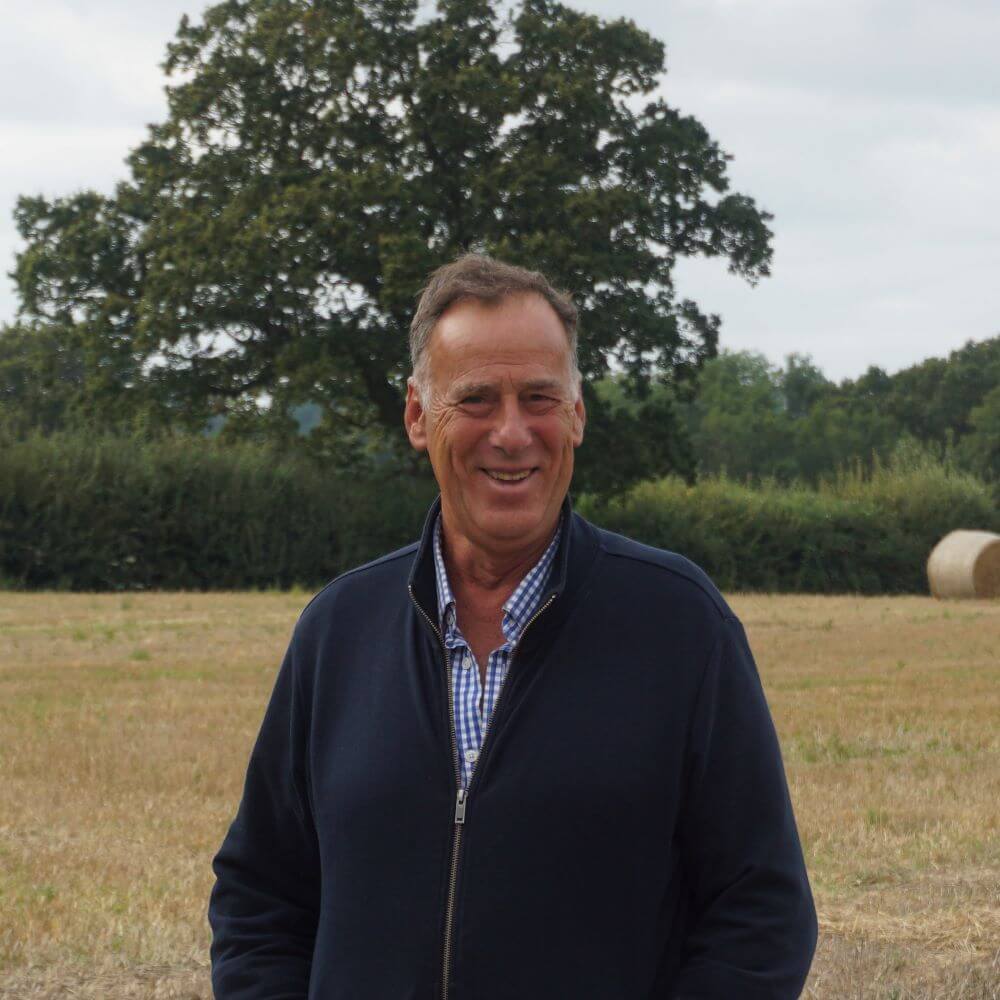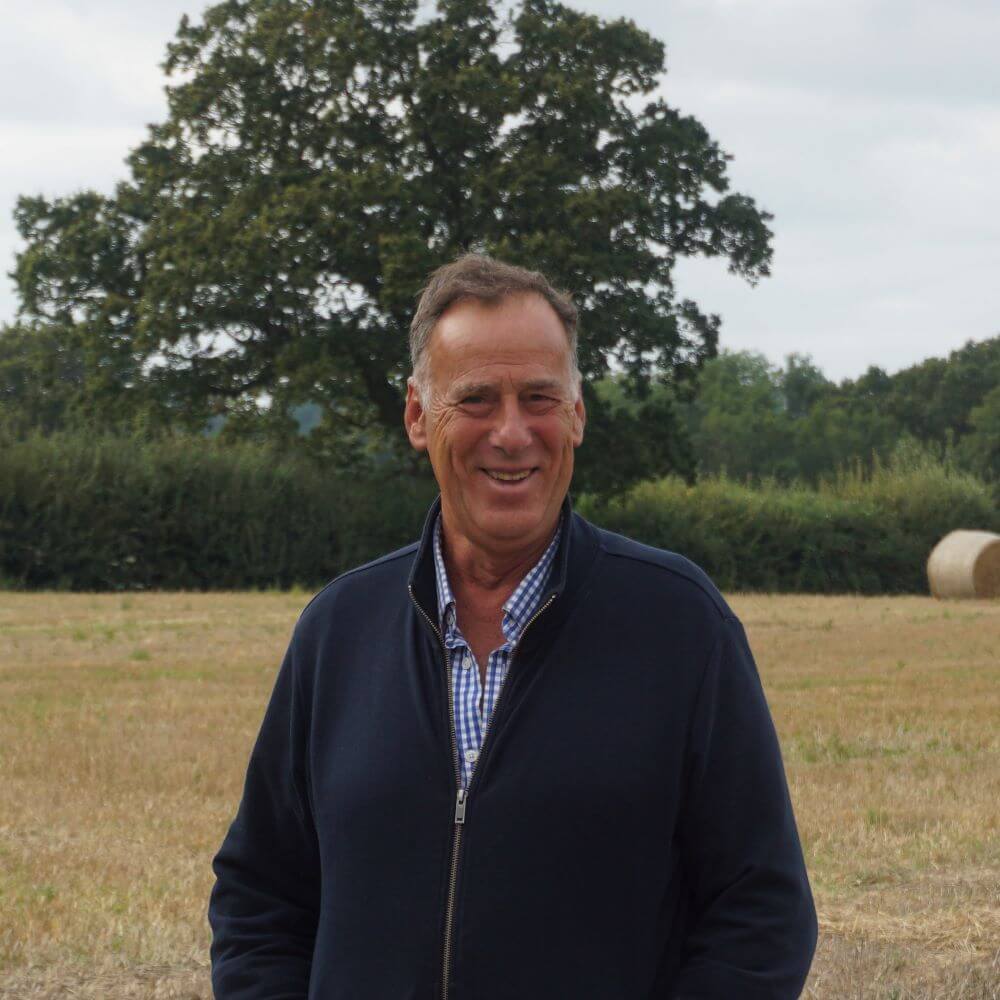 After spending many years as a first generation dairy farmer based in West Sussex, Nick now enjoys spending his time travelling the world, and spending time with his grandchildren.
Nick was a director of Sussex Farmers before the amalgamation, and thus moved onto the board of Southern Farmers directors in 2000.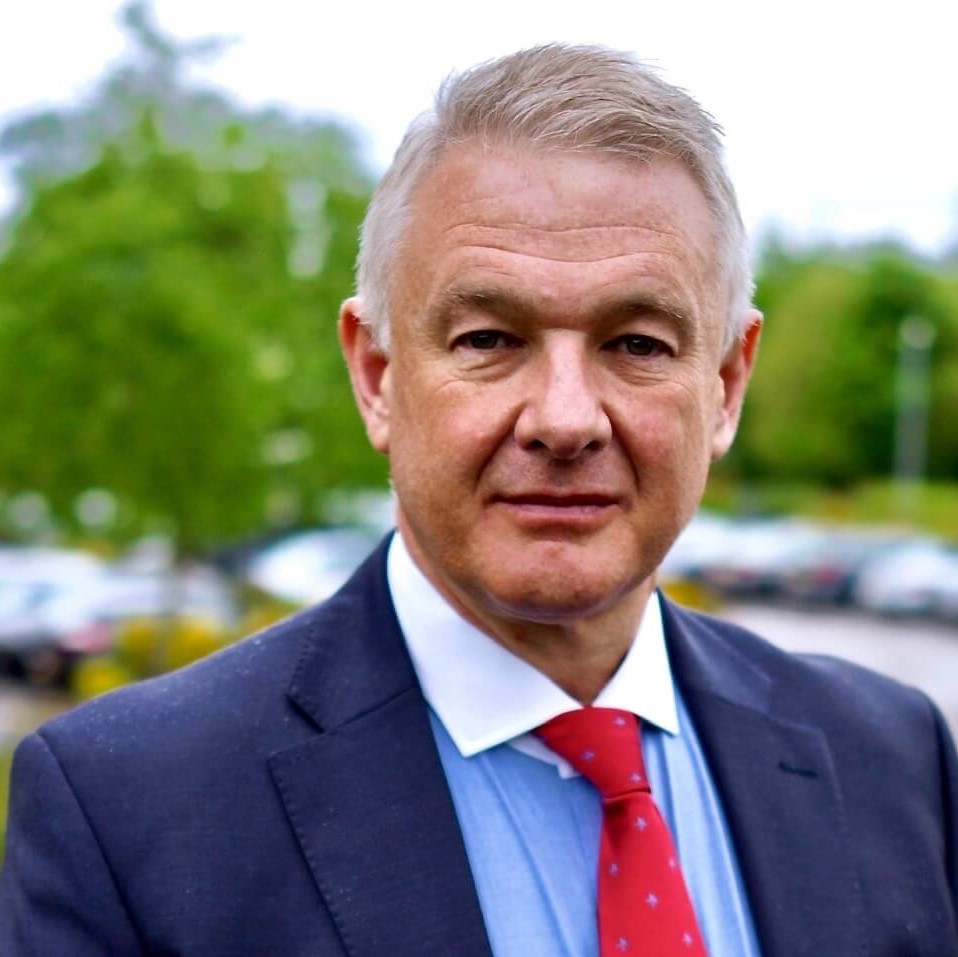 Director
Steve Jemmett-Page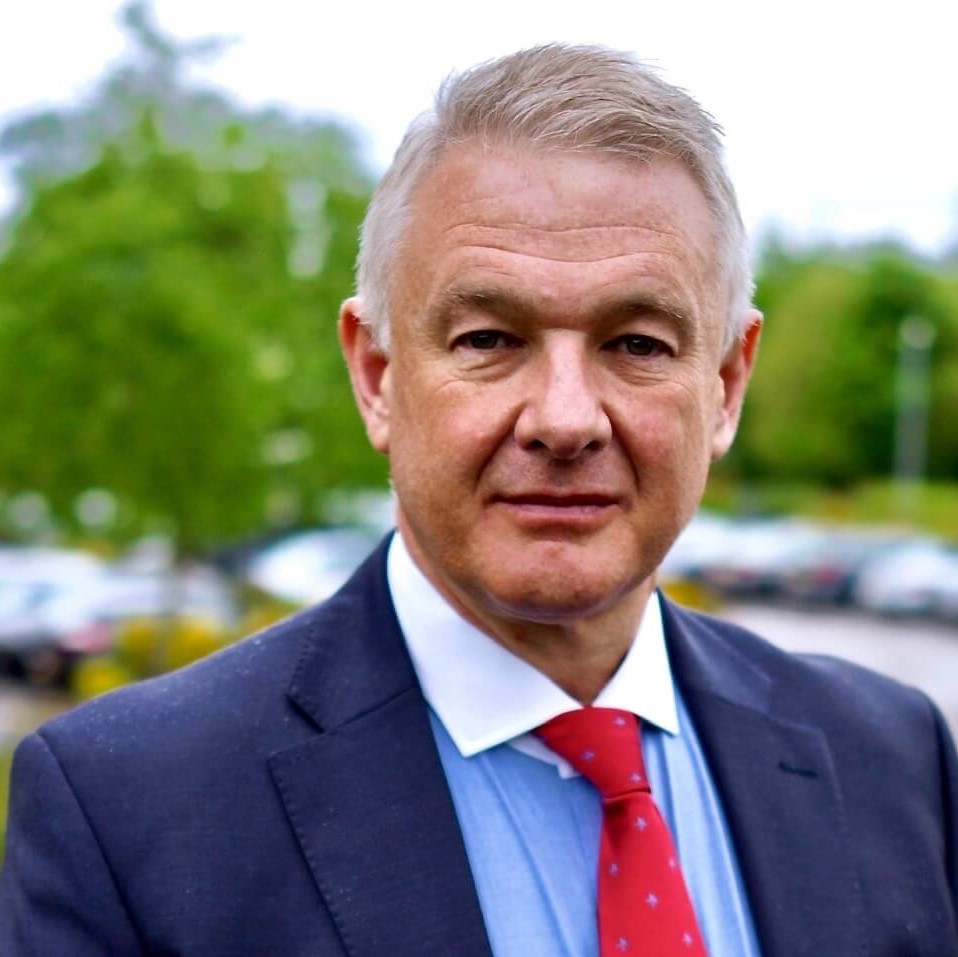 Steve lived in London with his family until the mid-90s when he moved to East Sussex. Initially running the farm alone, he eventually employed a farm manager when he and his family relocated to Asia for work. When not farming, Steve enjoys gardening and travelling the world, especially around Asia.
Steve joined Rother Valley almost immediately after buying the farm, and after responding to an advert in the newsletter he became a director in 2011.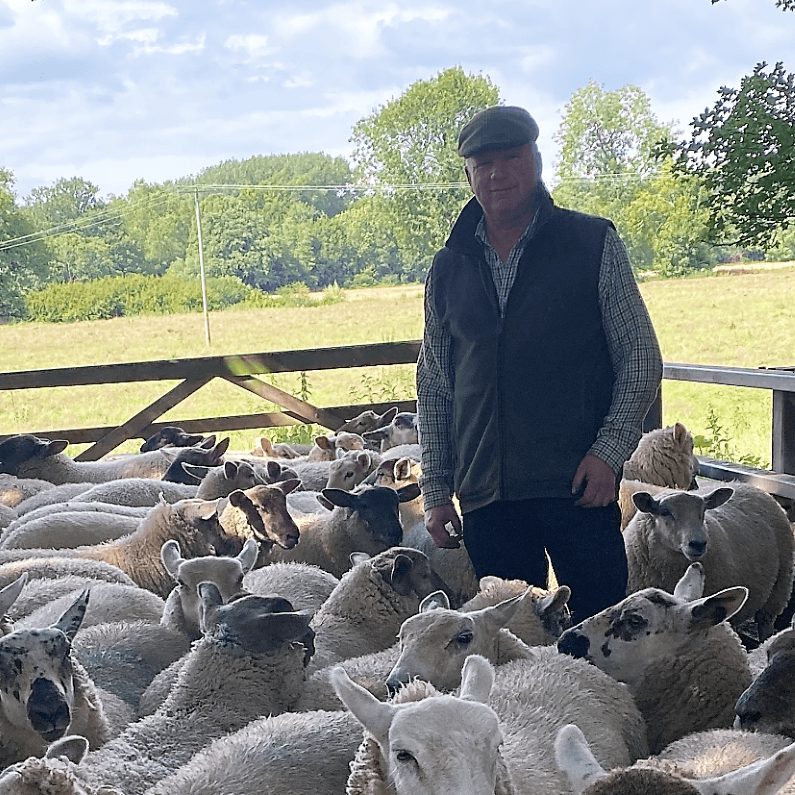 Director
Graham MacKenzie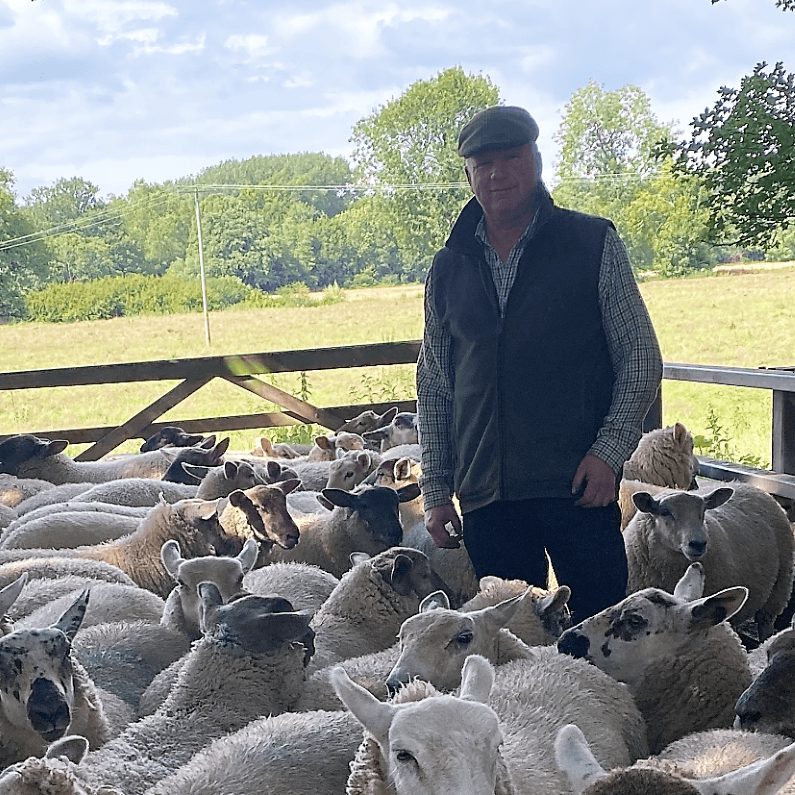 Graham is a second-generation farmer based on the Kent/Sussex border. Originally a classic Kent mixed farm, he is now wholly sheep and arable, with some contacting on the side. When not at the farm, Graham can be found watching the rugby at Twickenham and is a keen Mercedes car enthusiast.
Originally a member of Rother Valley Farmers, Graham joined the board shortly after the amalgamation in 2000.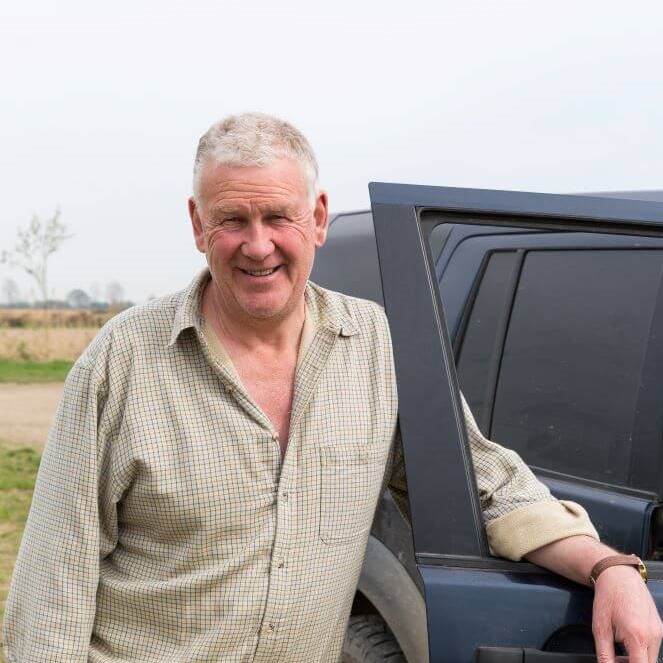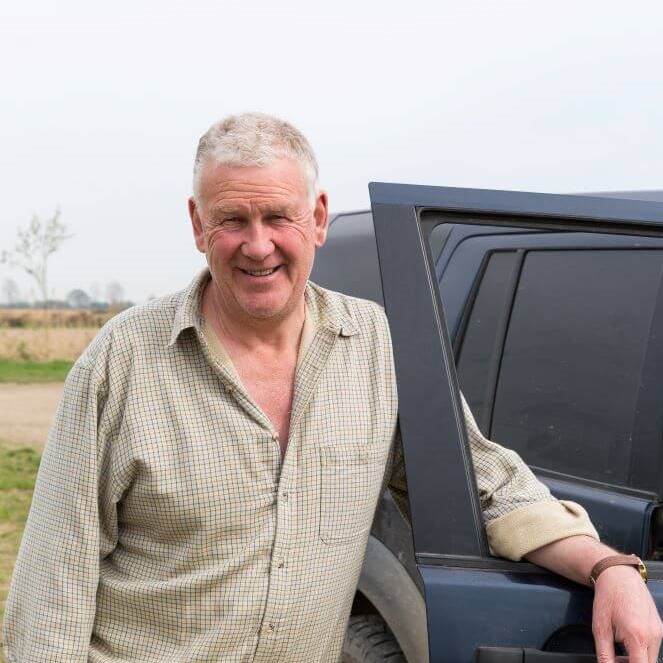 Tim has been farming on the Kent/Sussex border for over 40 years, initially with his father Michael, and now with his son, Owen. Originally a livestock and arable unit, the farm has evolved to include many vineyards and herbal leys for hay. Tim enjoys game shooting, salmon and trout fishing and can often be found watching any live sport.
Tim's father was an early member of Rother Valley, and they have been members ever since. Tim became a director in the late 90s.
The History of Southern Farmers Ltd.
Serving the agricultural community since 1962.
Founding Members
In 1962, two agricultural buying groups, Rother Valley Farmers and Sussex Farmers were created. Grown around kitchen tables, these groups were the first of their kind in their area. The passion and the ethos that helped build these companies are the underpinning principles that we stand by today.
The Amalgamation
In 2000, the two companies took the decision to combine their knowledge and buying power to form a new buying group, now known as Southern Farmers Ltd. Each company contributed around 500 members which together facilitated better group negotiations and a bigger buying power overall.
Southern Farmers Expands
Up until 2008, Southern Farmers was sharing an office with a local machinery ring, but as the company continued to grow it was decided that Southern Farmers would expand and utilise the entire office. This allowed the team and the paper based filing system to run much more efficiently!
Winner!
In 2013 we were awarded Heathfield & District Agricultural Show Best Agricultural Stand Under 12m winner for our stand which starred produce from all our membership.
Continuing to Grow
Yet again, Southern Farmers was outgrowing the office here in Rolvenden, this time we added an extension to the building to house our new meeting, storage and filing rooms. This offered the opportunity to host meetings with suppliers, and enabled us to store all our paperwork here in the office.
Still Working For Our Members
Southern Farmers is still based in the very same office that it was created in back in 2000. With an annual turnover of over £40M, we now offer a range of products to our membership and continue to work steadfastly on their behalf. The team of 13 in the office are as passionate and dedicated as those founding members who created Sussex Farmers & Rother Valley Farmers over 60 years ago.
Events
View the latest events in the industry, or find out which shows we're attending this year.
More Events
Years Established
Serving the farming community since 1962.
Team Members
Experienced staff, with a passion for the agricultural industry.
Suppliers
Offering a range of products across all sectors.
Great savings across a range of industries
Become a member and benefit too