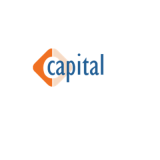 We proudly supply the Southern Farmers account will all regular products you might currently be purchasing from a variety of our competitors or the likes of Amazon. Distributing products since 1985 we have great capabilities when it comes to providing you with not only quality product but reputable knowledge for the job you need doing or the product you need sourcing. Working hand in hand with UKs biggest manufacturers we proudly support the British economy and ethical values. A few of our most popular product ranges:
Janitorial Equipment & Supplies
Washroom products (including paper products, soaps, etc.)
PPE & Hygiene Supplies
Machine Sales, Servicing and Repairs
Uniform print and embroidery
Washroom services (feminine hygiene bins, nappy bins, vending machines, etc.)
Machine Hire
Virus Control products
We offer your account regular weekly offers, if you are interested in receiving weekly emails with our offers on, please drop your email to marketing@capitalonline.biz (blank email is fine,) and going forward we will include you in our unmissable deals!
Back to Suppliers