Weather remains the dominant factor affecting crop performance and profitability, but most farmers still lack access to accurate real-time data. In answer to this issue, Sencrop has been developing connected ag-weather stations since 2016, easy to install and connected to a user-friendly app.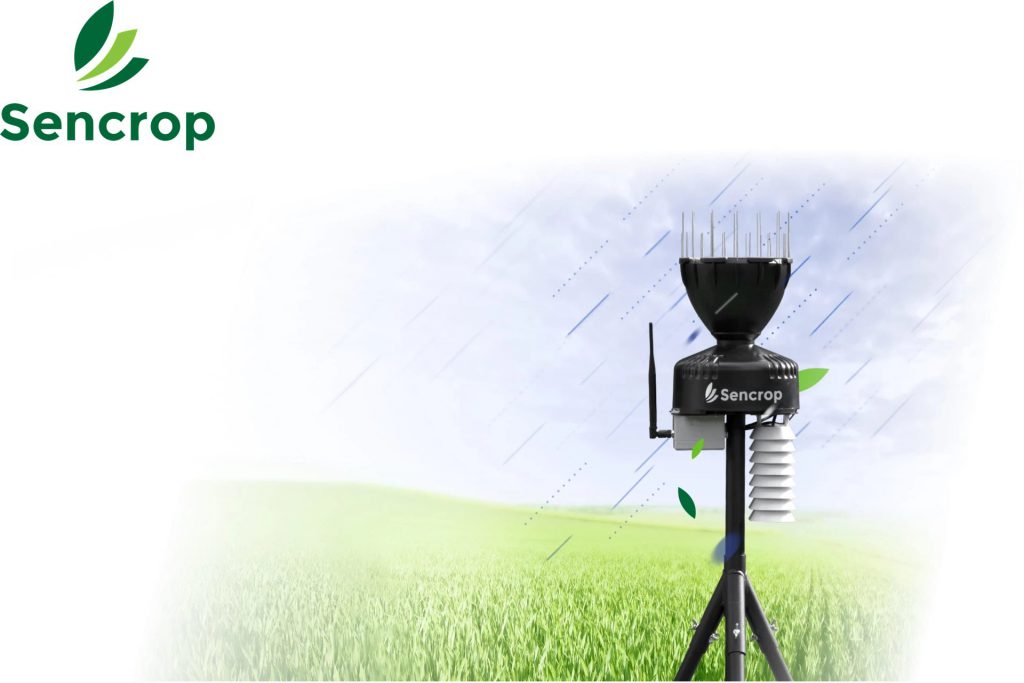 Make the most of precision-ag technology.
Sencrop develops connected, accessible, and collaborative solutions based on ag-weather data to make precision ag-technology available to everyone.
Up to today, Sencrop has the largest ag-weather station network, with 20 000 weather stations all across Europe and more than 1000 in the UK. The goal is to help farmers to make better decisions on a day-to-day basis, reducing their crop risks with a positive agro-environmental footprint!
The stations are designed specifically to help farmers to retrieve ultra-local data directly from their crops, enabling them to optimise daily actions. The application is incredibly user friendly & can be accessed on a phone, tablet, or laptop. The app gives not only real time weather data but allows you to see exactly what has happened in the fields overnight.
There is nothing worse than getting to the field and realising the weather has dramatically changed compared to the yard. It's not only wasting valuable chemicals but fuel as well: By knowing what has happened, what's happening and what will happen helps to streamline inputs, reduce your environmental impact and associated costs. For example, alerts can be set up to know when to spray at the correct time, thus saving on chemicals and spraying unnecessarily. The weather plays a huge part in a crops growth cycle. By anticipating weather conditions, many risks are preventable thanks to accurate precision data. Not only can this help to spray at the correct time, but other everyday interventions including sowing, frost control, diseases, harvests etc. are more easily prioritised and scheduled.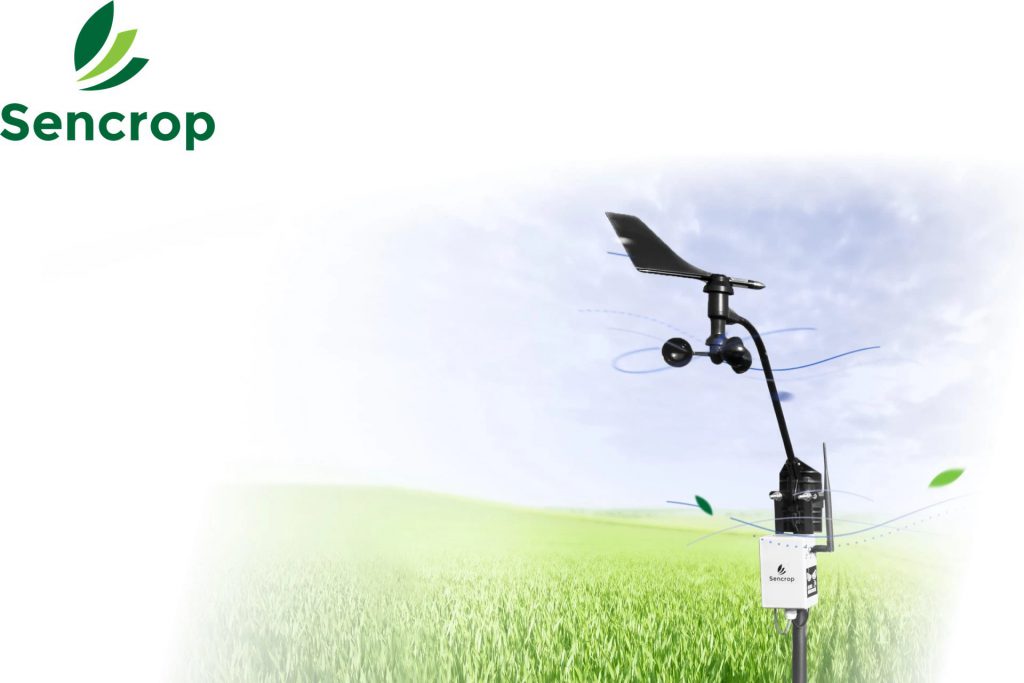 Some extra features from Sencrop application: professional material
Sencrop has recently launched agronomic indications within the application to help prevent and control diseases: These include Blight for potatoes, Septoria for winter wheat, frost risk Psychrometer & growing stages for forage maize, grain maize, linen & sunflowers. As a data-driven company, this is where Sencrop aims to continue developing the application.
Agronomy indicators were designed to maximise yields & anticipate agronomic risks: The farmer will benefit from personalised advice, since these combine local weather data with information about the crop, sowing date and process it through artificial intelligence algorithms so that crop risks can be detected early, and better decisions can be made.
As we all know, due to climate change the weather is becoming more unpredictable. And on a local scale, sometimes even field to field the conditions are very different! Weather forecasts are imperative for organising agricultural activity & anticipating climatic hazards. Sencrop integrated in the app  several of the most reliable weather forecast models on the market, and helps you determine the best forecast to use in your region  through an algorithmic generator, created by the data scientists. It is as simple as entering your postcode & the generator, using the data from nearby stations it will advise the most accurate forecast model at that moment. As part of the application Sencrop has developed a real time weather radar, providing the last 3 hours & the next 3 hours forecast including radar for snow & hail.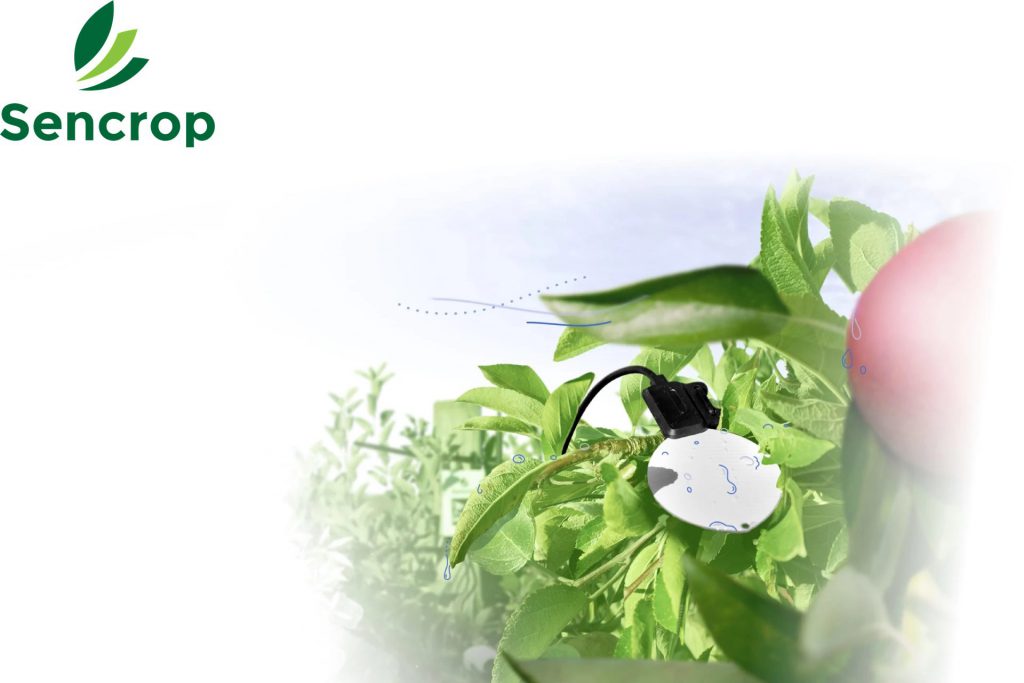 Sencrop's Weather stations – sturdy material, designed for farmers
The stations themselves are robust, durable and have been tested in the most extreme conditions. The Raincrop connected rain gauge measures rainfall, temperature, humidity, wet-bulb temperature & dew point. The rain gauge will record accurate data to help identify trends. The station will send personalised SMS or email notifications depending on your crops needs.
The Windcrop connected wind gauge plays a crucial part in planning spraying sessions, identifying ideal times to optimise inputs in compliance with UK recommendations. Used in conjunction with the Raincrop the stations will provide precision readings right from the plots. Data is sent every 20 minutes and is available to download into Excel to be kept as a historic log.
The Leafcrop sensor designed specifically for fruit growers provides invaluable information including leaf wetness, air temperature, humidity, wet bulb & dew point. Now also used on potato crops to help detect Blight, this station has proved extremely beneficial for high-value crops. Providing the same alerts feature as the Rain & Windcrop the Leafcrop can be used to detect early frost for growers. To optimise data collection the sensor is shaped like a leaf to stimulate the natural characteristics.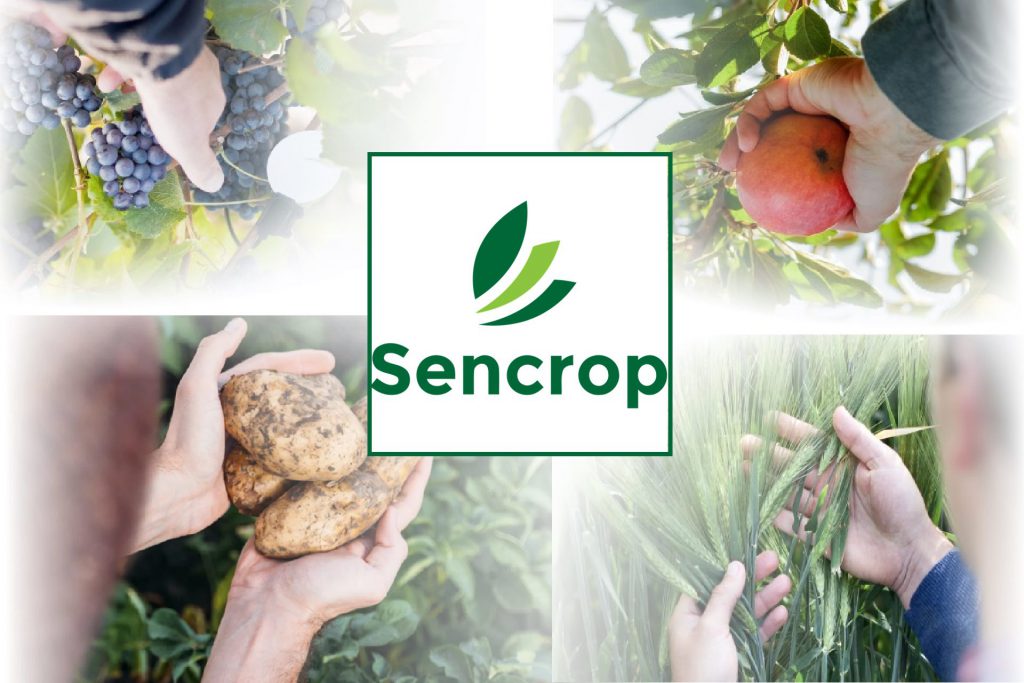 Where to place your stations?
We advise our customers to place their Sencrops in the furthest away fields or fields with the highest value crops. As such when they wake up in the morning, they can plan their day. Knowing if they can intervene on the fields, saving time, fuel, spray/fertilizer, and even the sole of their boots!
There is no need to drive to your manual rain gauge every morning anymore, you can remotely watch the rainfall measurements recorded every 15mins from your sofa directly on your phone/tablet or laptop.
Imagery taken from the sencrop website.